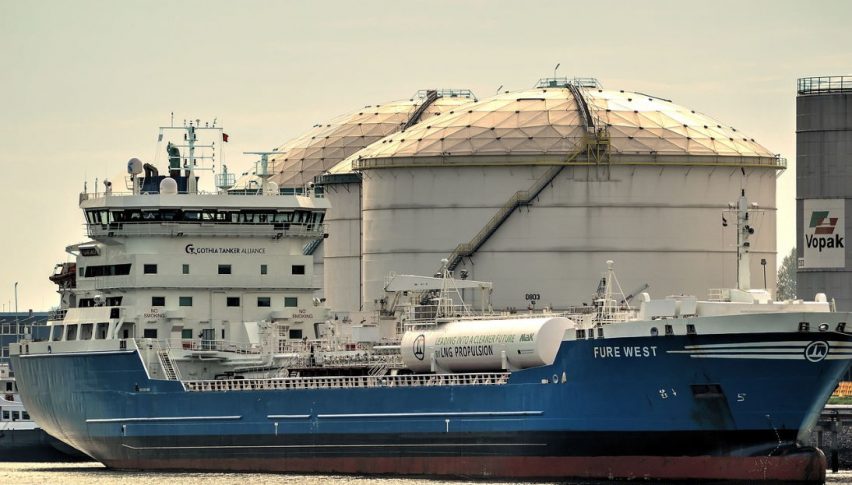 EIA Crude Oil Stocks Up By 15.189 Million Barrels
This week has brought one of the largest upticks in recent memory for the U.S. oil supply. Earlier, the EIA reported that crude oil inventories spiked by 15.189 million barrels for the week of December 4. You have to go back quite a while for a rise of this nature ― January WTI is taking the news in stride, trading largely unchanged.
As a general rule, supplies grow in the winter as demand for refined fuels decreases. Although 2020 has been an outlier of epic proportions, we are beginning to see this tendency develop. Below is a quick look at the weekly crude oil supply change stats:
Event                                                     Actual                       Previous
API Crude Oil Stocks                            1.141M                       4.146M
EIA Crude Oil Stocks                          15.189M                      -0.679M
Moving into 2021, the big energy story continues to be the progression of COVID-19. Earlier this week, Democratic president-elect Joe Biden gave some broad strokes for his first 100 days in office. Among them were federal mask mandates and upwards of 100 million doses of related vaccines being distributed to the public. Both of these measures are designed to reassure markets and the public. However, the real questions are the regional lockdowns being implemented in the U.S. If they become semi-permanent, the demand-side of the oil equation will foster negative price action.
For today, the EIA report has dominated the energy news cycle. Surprisingly, WTI crude is holding firm.
EIA Reports Massive Supply Hike, WTI Holds The Line
In a Live Market Update from last week, I broke down a short trade from topside Fibonacci resistance in January WTI. The trade came in a winner, producing 40 ticks of profit. If you missed the write-up, check it out here.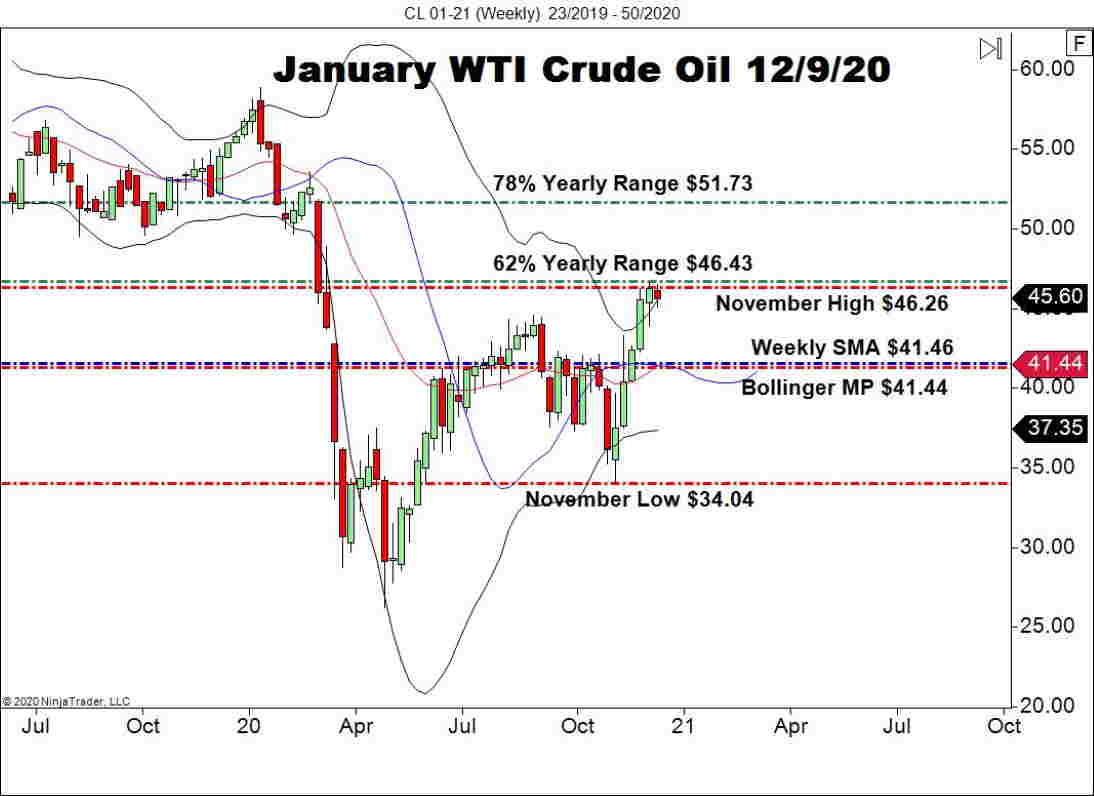 Overview: Right now, WTI is trading at a key technical area. If the 62% Yearly Retracement ($46.43) holds, be on the lookout for a late-week sell-off. Given today's huge EIA supply build, this scenario looks to be probable.