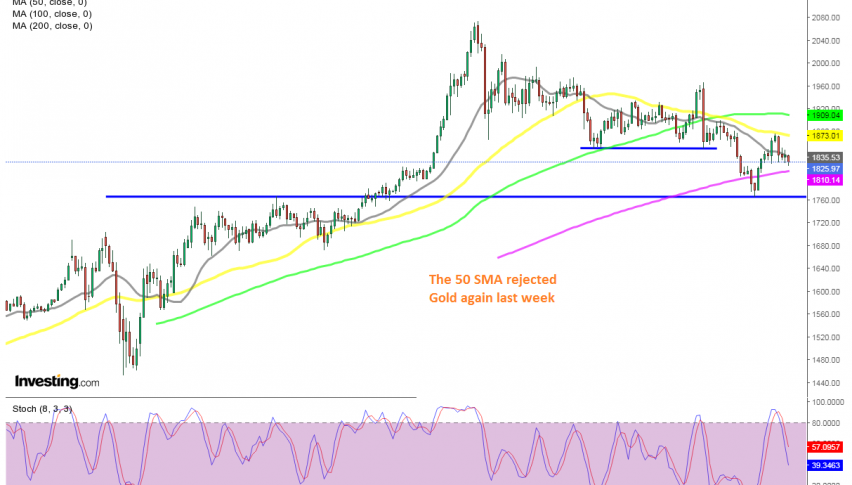 Gold Heads Down Again After Being Rejected by the 50 Daily SMA
GOLD turned bearish in the second week of August, following a major bullish trend which lasted for a couple of years. This year, the bullish trend picked up further speed, due to the coronavirus and the global economic recession, which turned traders towards safe havens.
But the bearish reversal came in August, and gold has been declining since them, pulling down silver as well, where we have an open sell forex signal. The 50 SMA (yellow) held as support for  a while, but in was eventually broken, and it turned into resistance in late September.
The 100 SMA (green) provided support for about a month but, by the end of October, it had also been broken, while the 200 SMA (purple) was broken at the end of November. We saw a bullish retrace earlier this month, but the retrace ended at the 50 SMA (yellow) and reversed back down. So, gold remains quite bearish, and we will try to sell retraces higher, although we refrained from selling the retrace higher last week, and sold silver instead.
Safe havens such as Gold and the JPY have been taking advantage of the financial troubles with the ban king system and lower FED rate odds
1 day ago