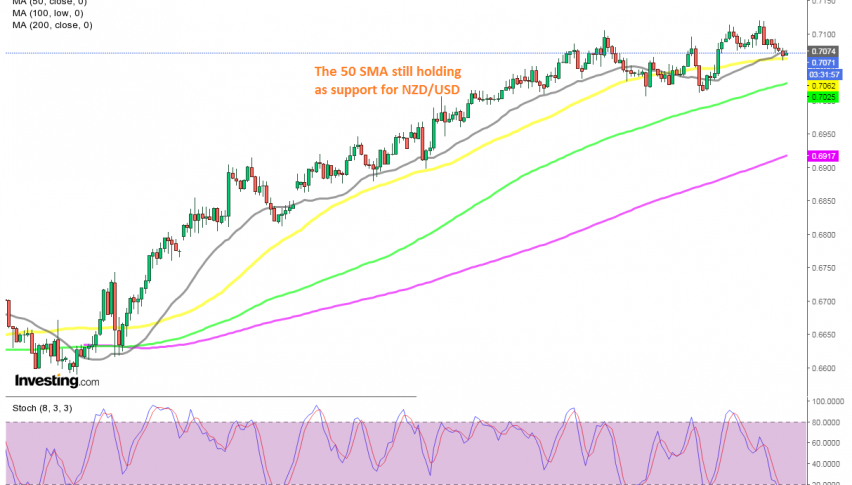 Buying the Pullback at the 50 SMA Again in NZD/USD
NZD/USD has been bullish since March, when the USD stopped climbing higher and turned extremely bearish. The buck has been declining since then, helping NZD/USD climb higher. We saw a slight pullback during September/October but the bullish trend resumed in November and buyers have been pushing higher since then.
During this time we have tried to make the most of of this uptrend, buying NZD/USD during pullbacks lower and closing higher as the bullish trend continues further to the upside. Moving averages have been doing a great job in providing support, so we have gone long on the MAs.
The 50 SMA (yellow) has been the ultimate support on the H4 chart, while the 20 SMA (grey) as been support when the trend was stronger. Yesterday we saw a pullback lower in this pair, which continued today as well. But, sellers are having trouble at the 50 SMA again, so we decided to open a buy signal right at the 50 SMA.