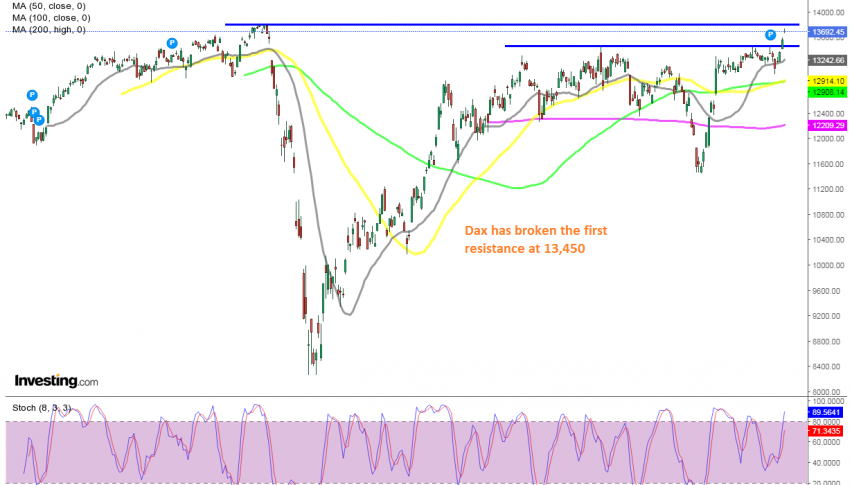 Dax Heads for All Time Highs, as Stocks Keep Marching on US Stimulus Hopes
The first stimulus program in the US had a positive impact in stock markets, which was quite big, to be honest. The stock markets turned bullish after a massive crash in late February and early March, and they have been bullish since then. However, the German index DAX couldn't quite reach the highs from before the crash, back in February.
The only reason for this was the release of the economic stimulus programs by governments and central banks all over the world, because the global economy has weakened once again, after the new restrictions in the fall. The biggest impact came from the US stimulus packages, which were worth a few trillion dollars.
In October, we saw a pullback in stock markets, ahead of US elections, but they reversed back up in November, and yesterday the Dax broke above the resistance at around 13,450 points. The reason for the latest bullish move was the stimulus comments coming from the US, which improved the sentiment further for risk assets. Now the Dax is headed for a record high, at 13,800 points. So, the bullish trend continues for stock markets, and if we see a retrace lower to the 20 SMA, we might go long on the Dax.