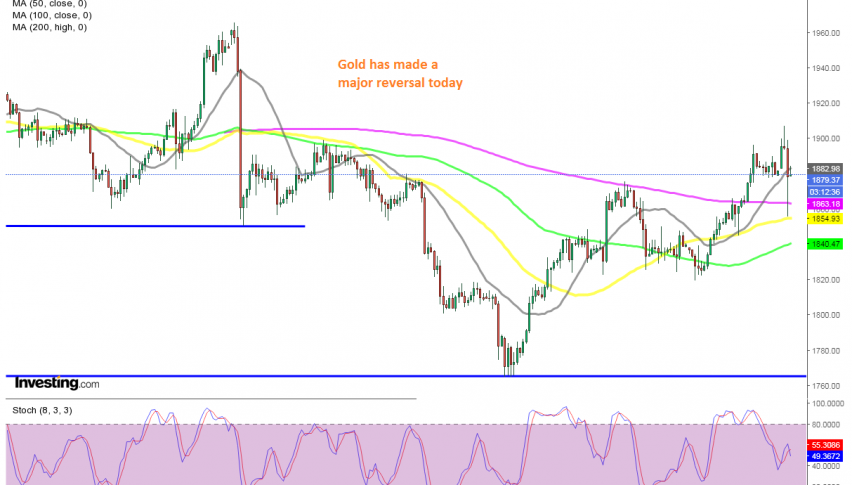 Is the USD Reversing Higher After Gold Tumbles $ 50 in a Few Hours?
The US Dollar has been on a steep decline since March this year. It has basically been the weakest currency out there during this time; it stalled its decline in October, before the US elections, but resumed the downtrend once again, when the EUR/USD pushed above 1.20.
But, it seems like the situation might have changed now that the second US stimulus program is about to come. Over the weekend, we heard positive comments about it, suggesting that both parties would vote for another stimulus program now.
The USD turned bullish during the night, as a result, and it has been climbing higher in the last two sessions. The EUR/USD is heading for 1.20 now, while gold has made a major reversal, losing more than $ 50 today. The price formed an upside-down hammer, which is a bearish reversing signal, and tumbled lower after that. So, looking at all charts now, we can say that this might be the big USD reversal after a long decline.