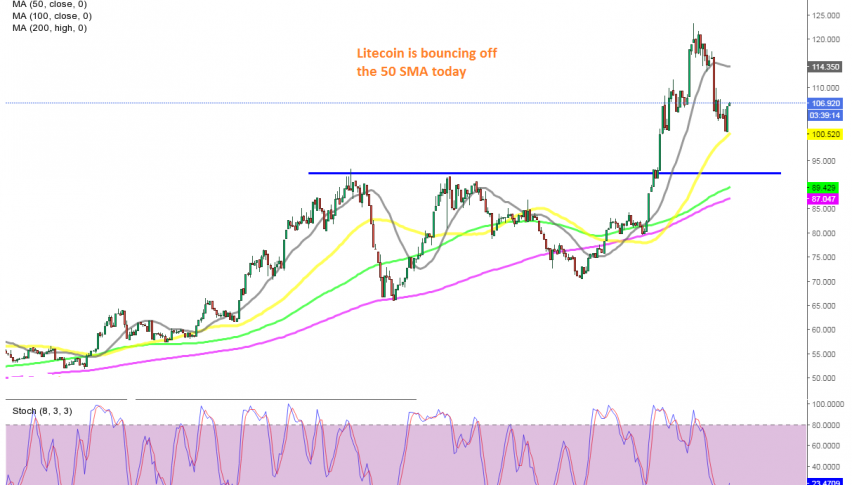 Litecoin Bounces Off the 50 SMA, But Remains Off Highs
Cryptocurrencies have had the best time ever so far this year. They turned bullish after the pullback in March, during the initial coronavirus crash, and this trend has continued since then, picking up further pace in the process, particularly since early November.
LITECOIN was lagging earlier this year, but it has caught up with the rest of the crypto market in recent months. In the first half of November, we saw a surge to $ 93 in Litecoin and a pullback down, which was stopped by the 200 SMA (purple) on the H4 chart. Then we saw the second bounce towards the end of December, but the previous high acted as resistance and the price retreated back down.
However, the low was higher than the previous one, suggesting that the buying pressure remains towards the upside. In December, buyers gave Litecoin another strong push higher, which saw the price surging to $ 123.40. Over the weekend, cryptocurrencies pulled back down again, and this continued yesterday, but the 50 SMA (yellow) has turned into support on the H4 chart today.
This latest retrace down ended above the previous one, keeping the streak of higher lows, suggesting that buyers still remain in charge. We are already long on Litecoin and are well in profit with the Litecoin signal, so we are just observing this digital currency.