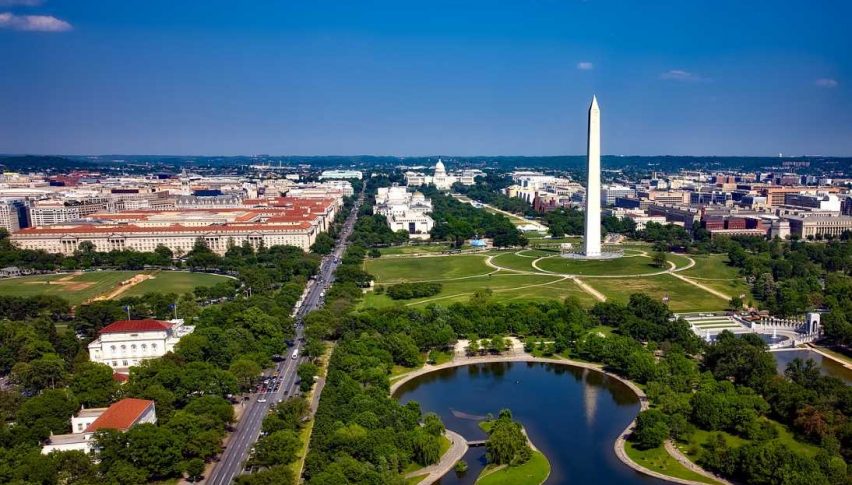 Democrats On The Verge Of Senatorial Control
For the second-straight session, politics is the biggest story on Wall Street. Massive pro-Trump rallies are being held in Washington D.C. and the Georgia Senate races are close to being finalized. At this hour, Democratic candidates Raphael Warnock and John Ossoff are in the lead over Republican incumbents David Perdue and Kelly Loeffler. Last night, multiple media outlets called the Warnock/Loeffler race in favor of Warnock. In the Perdue/Ossoff contest, Ossoff is clinging to a small lead with several Democrat-heavy counties still to be counted.
Later this afternoon, votes from the Electoral College are expected to be finalized by Congress. This event is typically a formality, yet today's proceedings are expected to be contested. Currently, hundreds of thousands of Trump supporters are flooding Washington D.C. in protest of voter fraud accusations stemming from November 3rd's result.
At the midway point of the trading session, U.S. stocks appear to have moved past all political uncertainty. It's been a strong morning for equities, with the DJIA DOW (+500), S&P 500 SPX (+45), NASDAQ (+65) all in the green. For now, traders are betting that huge amounts of Democrat-sponsored COVID-19 stimulus are on the horizon.
Democrats On The Verge Of Senatorial Control
It's been a whipsaw session on the forex, as evidenced by the EUR/USD daily chart below. Rates are well off intraday highs and falling toward downside support.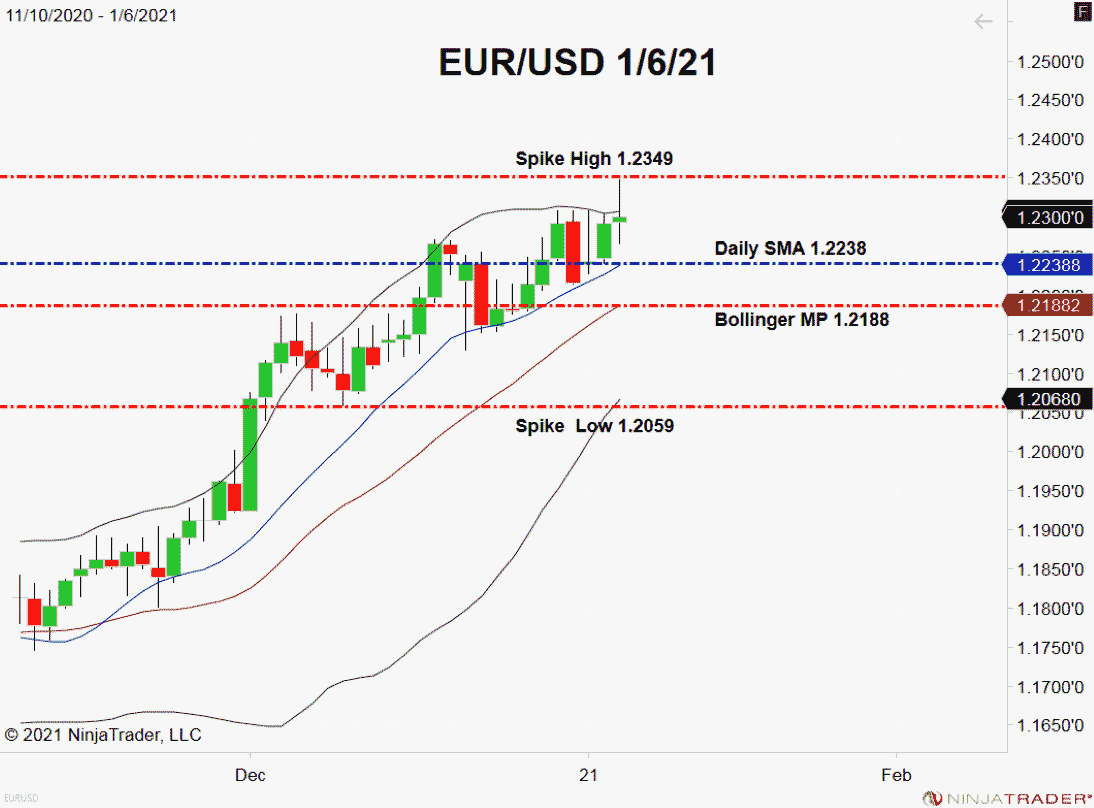 Here are the levels worth watching over the coming 24-hours:
Resistance(1): Spike High, 1.2349

Support(1): Daily SMA, 1.2238 
Bottom Line: Given the political activity, choosing a direction in any market today is a challenge. However, if we see a pullback in the EUR/USD a buying opportunity may come into play. For the next 24-hours, I'll have buy orders in the queue from 1.2244. With an initial stop loss at 1.2224, this trade produces 20 pips on a short-term bump from downside support.
The coming 18 hours are going to be pivotal for American politics and anything is possible. Nonetheless, the Democrats are very close to assuming control of both the Legislative and Executive branches of the U.S. government.