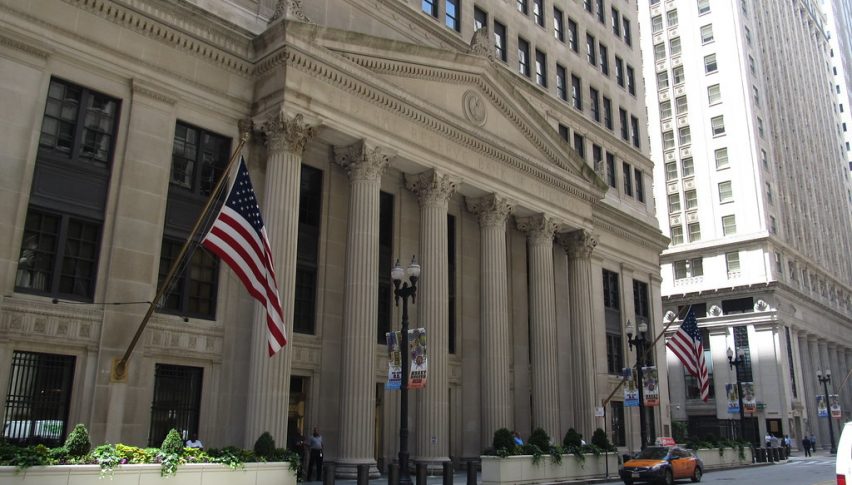 U.S. NFP Plummets, Equities Hold Firm
December's U.S. Non-Farm Payrolls (NFP) report is in and it isn't pretty. For the month, NFP declined by 140,000 jobs, well under projections of +50,000. According to the Bureau of Labor Statistics, the "decline in payroll employment reflects the recent increase in coronavirus (COVID-19) cases and efforts to contain the pandemic." Midway through the Wall Street session, stocks don't seem all too bothered. At press time, the DJIA DOW (-35), S&P 500 SPX (+12), and NASDAQ (+105) are trading mixed.
The American labor market has headlined this morning's economic calendar. Here's a quick look at the key numbers:
Event                                                            Actual                   Projected         Previous
Non-Farm Payrolls (Dec.)                         -140,000                   50,000              336,000
Unemployment Rate (Dec.)                          6.7%                         6.8%                 6.7%
Average Hourly Earnings (Dec.)                   0.8%                         0.2%                 0.3%
Despite the plunge in NFP, the Unemployment Rate closed 2020 at 6.7%. While this figure is well beneath the 3.2% of February 2020, it is an epic improvement over yearly high readings near 15%. As we roll deeper into Q1 2020, there are major questions regarding the strength of the American labor market.
NFP Plunges, NASDAQ Holds The Line
At this point, it's fair to say that U.S. stocks simply don't care about traditional market fundamentals. An extended period of dovish FED policy and government stimulus have equities trading near all-time highs, regardless of any negative underpinnings. For the March E-mini NASDAQ, prices are in the area of 13,000.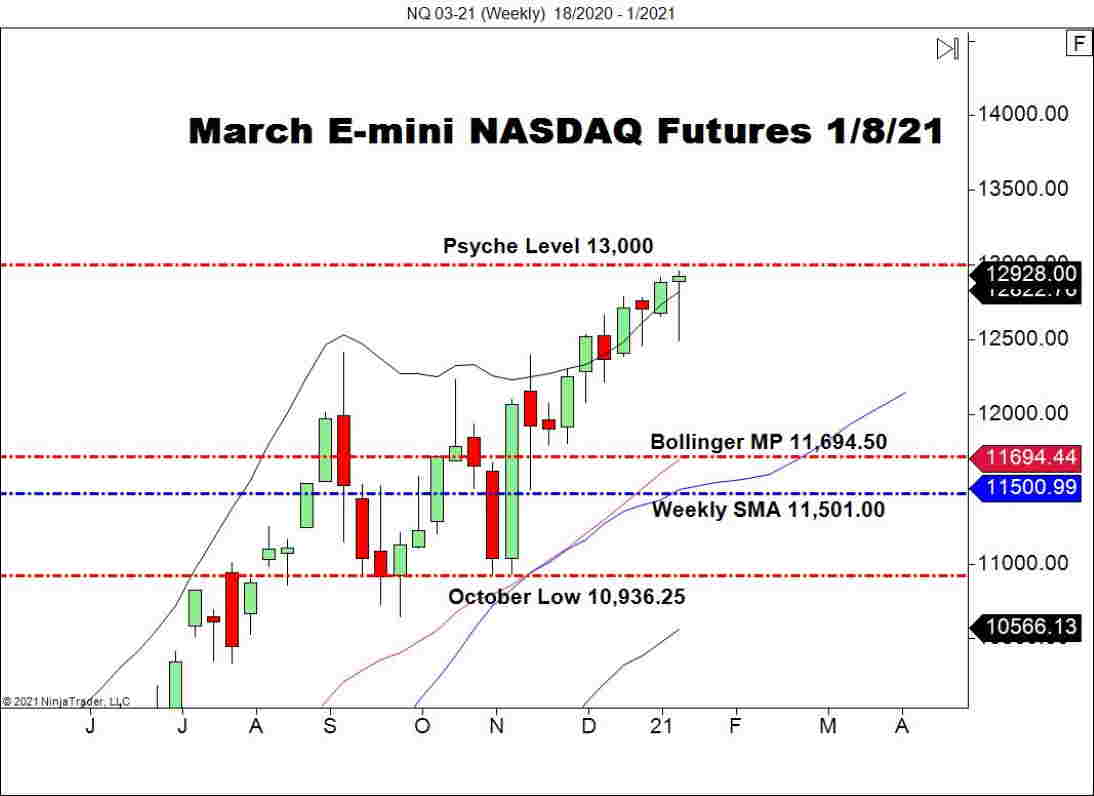 Overview: For the immediate future, 13,500 is the big-round-number in view for the NASDAQ. If the uptrend continues, this level may come into play early next week.
Traditionally, this morning's dreadful NFP figure would be a big deal. Nonetheless, these are extraordinary times ― a major downtick in U.S. labor just isn't the market driver it used to be.
USD/JPY still remaining bullish, so we decided to open another buys signal here
5 days ago