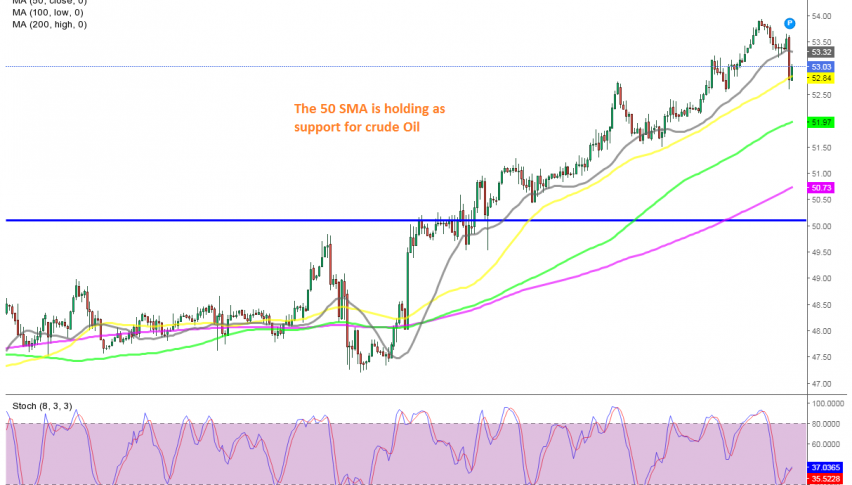 Crude Oil Heading for the 50 SMA, After Breaking the 20 SMA Today
Crude Oil has been increasing despite the political uncertainty across the globe, the increasing in coronavirus restrictions and the economic weakness, which might turn into another recession in the UK and EU. The $ 43.50 level turned into resistance for some time in summer, but after a pullback to $ 33 in September and October, the bullish trend resumed again.
The big round level at $ 50 was expected to hold as resistance a little bit better than it did, but it was broken fairly quickly in the first week of this year, as the decline in the USD stretched further. The price continued to move higher in crude Oil, and USD WTI crude got pretty close to $ 54 earlier today.
Although, we saw a reversal this morning and now Oil is more than $ 1 lower. The 20 SMA (grey) provided support for a while on the H1 chart, but that moving average was broken and the price continued lower. The 50 SMA (yellow) was pierced as well, but Oil pulled back up and is now trading above this moving average. Now we will see if this will be a reversal, in which case the 50 SMA will have to be broken, or just a retrace lower before the bullish trend resumes again.
If this is a retrace, then it would be a good opportunity to go long. But, the problem with longs right now is that the trend has been bullish for too long, the USD has been declining for too long and is showing signs of life now, while the CPI (consumer price index) inflation for December which was released today showed another increase. So, we will evaluate the price action and maybe go long from here.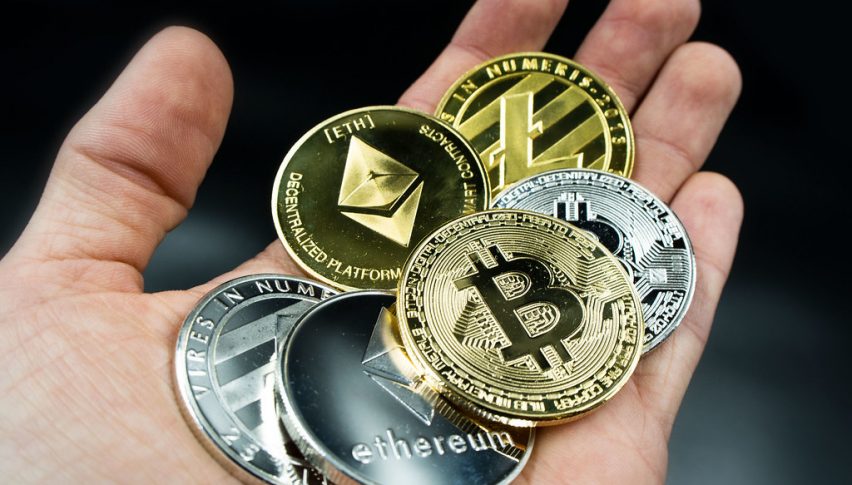 9 hours ago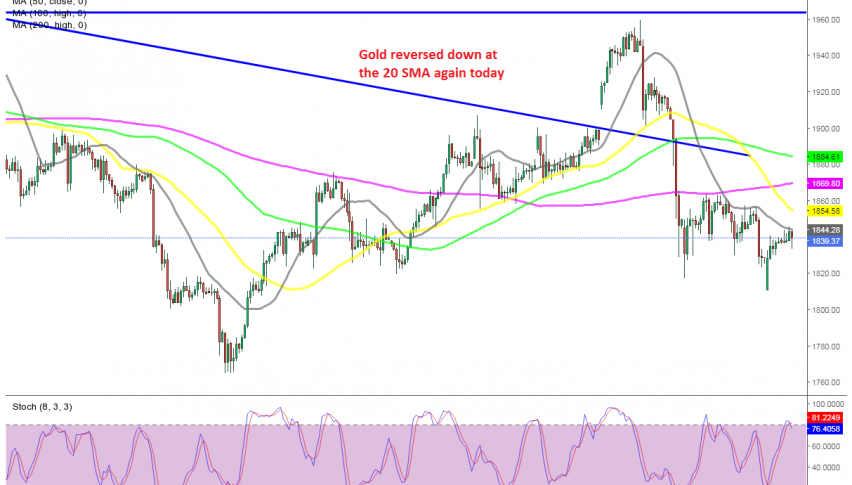 14 hours ago