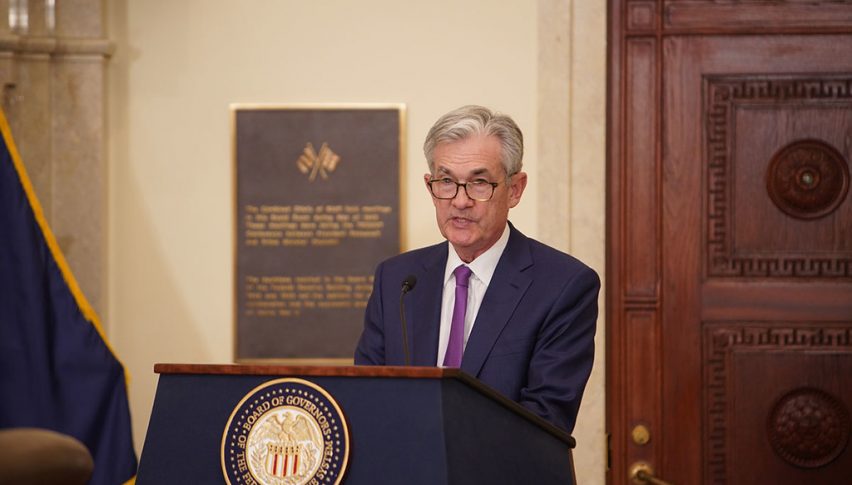 Jerome Powell Speaks At Princeton Virtual Chat
A bit earlier today, U.S. Federal Reserve Chairman Jerome Powell addressed monetary policy at the Princeton University virtual chat. With only a few weeks until the FED's first meeting of 2021, all eyes were on Powell for clues on the future of U.S. monetary policy. While there wasn't much chance of a major revelation, the FED Chairman did make a few statements worthy of note. The USD has weakened moderately since the Princeton engagement began, losing marketshare vs most of the majors.
Over the past 10 months, you have probably heard the phrases "unlimited QE" or "QE unlimited." Essentially, these words suggest that the U.S. FED is committed to supporting a COVID-19 economic recovery no matter what. As of today, this is what unlimited QE effectively means:
Interest rates are being held at 0.0% to 0.25%.

The FED is purchasing at least $120 billion worth of bonds each month.
According to the CME FEDWatch Index, there is a 100% chance of interest rates being held at 0.0% to 0.25% through 22 September 2021. So the only real question regarding FED policy pertains to bond-buying and open market operations. Is the FED due to taper bond purchases anytime soon? As of now, the answer to that question is definitive no.
Powell Speaks At Princeton Virtual Chat
In the aggregate, Jerome Powell took a dovish tone at today's Princeton University Bendheim Center for Finance virtual chat. Here are a few of his talking points:
The economy is far from the FED's goals.

Rate and asset purchase directives aren't time-based.

When it becomes appropriate to discuss the timeline for a QE taper, the FED will begin the dialogue.

The economy will be very different coming out of the COVID-19 pandemic.

The time to raise interest rates isn't anytime soon.

There hasn't been a major uptick in defaults.

To achieve a 2% inflation average, inflation above 2% is tolerable for a significant period of time.
Bottom Line: The FED is committed to exceedingly dovish policy for the remainder of 2021. As of now, the COVID-19 recovery is being designed to depend upon two things: government stimulus and FED QE. This isn't good news for USD bulls as both factors increase the money supply and promote dollar devaluation.
During Tuesday's early Asian trading session, the WTI crude oil failed to extend its previous day winning streak and dropped near below the
8 hours ago