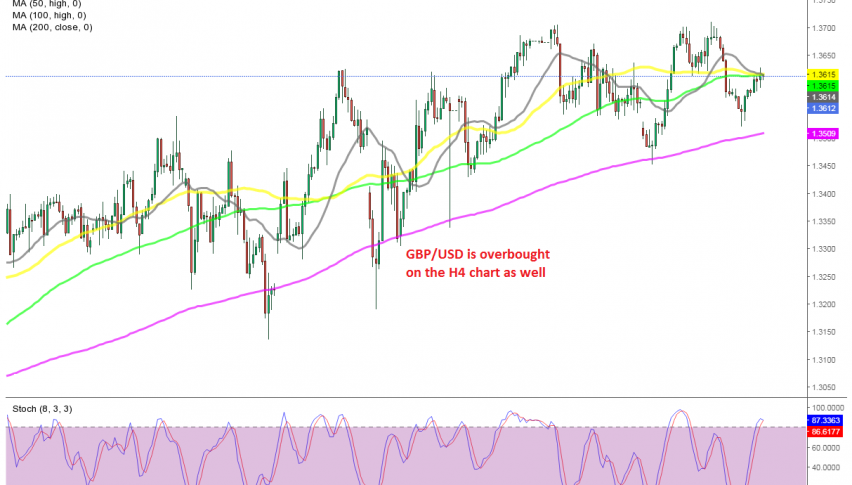 The GBP/USD has been trading on a bullish trend since the last day of September, as Brexit came back into the spotlight, following the coronavirus panic. The UK and the EU reached a trade deal, which helped the situation for the GBP, but the bullish momentum has mainly come from the weakness of the USD during this time.
So, the GBP/USD has been bullish for many months, and moving averages have been acting as support during pullbacks lower. On the H4 chart, we see that the 200 SMA (purple) has been the ultimate support on the H4 time-frame chart, holding during pullbacks and reversing the price up.
But the smaller period moving averages might be turning into resistance, now that the price is coming from below. The H4 chart is overbought, as the stochastic indicator shows, while the 20 SMA (gray), the 50 SMA (yellow) and the 100 SMA (green) are providing resistance right now.
The 100 SMA is acting as resistance on the H1 chart
On the H1 chart, we have the 100 SMA, which is acting as resistance, and a bearish reversing pattern is forming, as the chart above shows, so we decided to take a shot and open a small sell position targeting 30 pips, hoping that the 100 SMA will reject the price in the first attempt. So, let's hope that we will see a rejection and a pullback lower in the next few hours.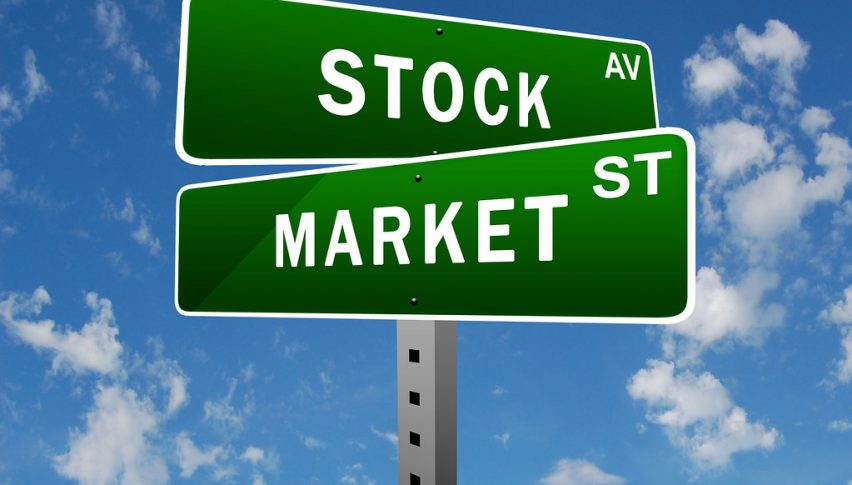 5 mins ago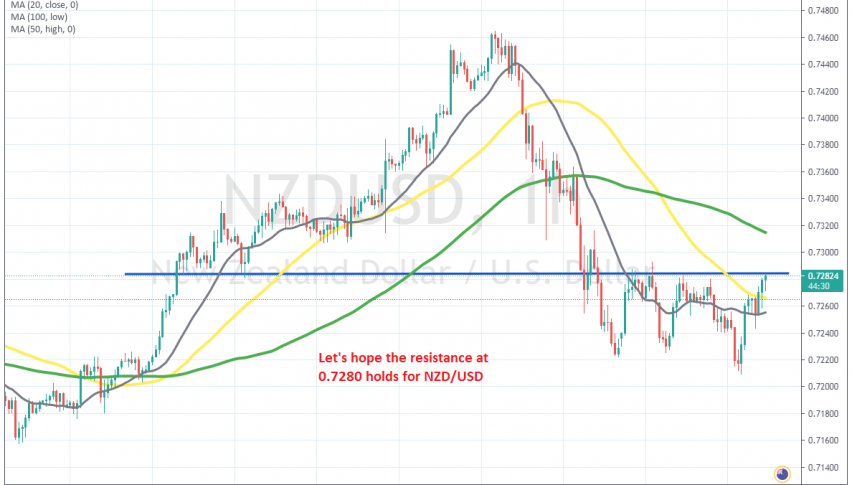 1 hour ago
2 hours ago