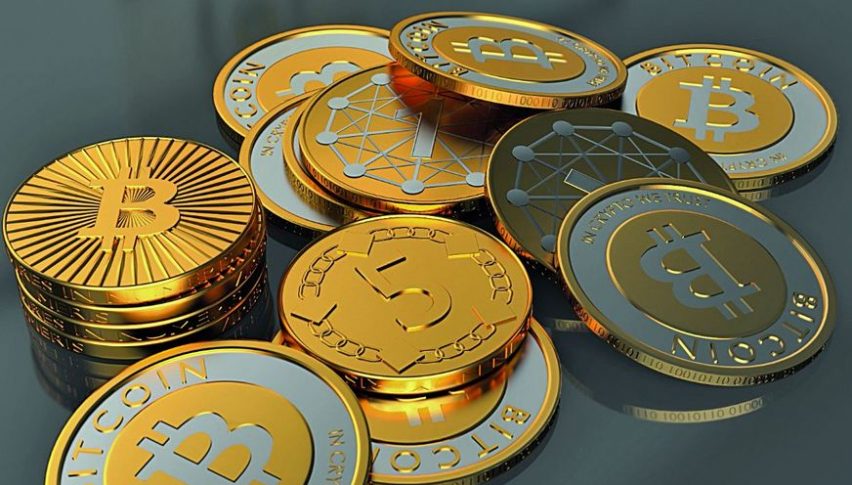 Bitcoin (BTC) Off 5%, Cryptocurrencies In The Red
Following a strong open to 2021, it has been a challenging few weeks for cryptocurrencies. The past 24-hours have been no different as a majority of the cryptosphere has pulled back upwards of 5%. As we roll into the late-Wall Street session, Bitcoin BTC (-5.04%), Ethereum ETH (-5.69%), Ripple XRP (-2.92%), and Litecoin LTC (-5.90%) are all in the red.
When it comes to trading cryptos, rumor and regulation are the two premier market drivers. Over the past week, these issues have stimulated bearish sentiment throughout the asset class:
Ripple Litigation:

Fallout from last December's lawsuit regarding the U.S. Securities and Exchange Commission (SEC) on Ripple persists. The case is due to hit courts in the near future and it will be a precedent-setter. Basically, the SEC is trying to establish cryptocurrencies as

securities

; a huge step in regulating the entire cryptosphere. Since the litigation began, XRP is off more than 16%.
Institutional Participation:

Reports are hitting newswires that America's most prominent universities are acquiring cryptos. According to anonymous sources,

Harvard, Yale, Brown, and the University of Michigan

are buying cryptocurrencies directly from the U.S. Coinbase exchange. This is an interesting story as it illustrates that cryptos are continuing their march into the financial mainstream.
It's still early, but it feels like 2021 is going to be a big year for cryptocurrencies ― one way or the other. If the SEC labels XRP a security, then more regulation is likely for the entire asset class. This will be a key story to watch moving forward.
Bitcoin Pulls Back, Bullish Trend Intact
The chart below is a look at January Bitcoin futures as of Monday's close. BTC remains in bullish territory, holding just above daily downside support.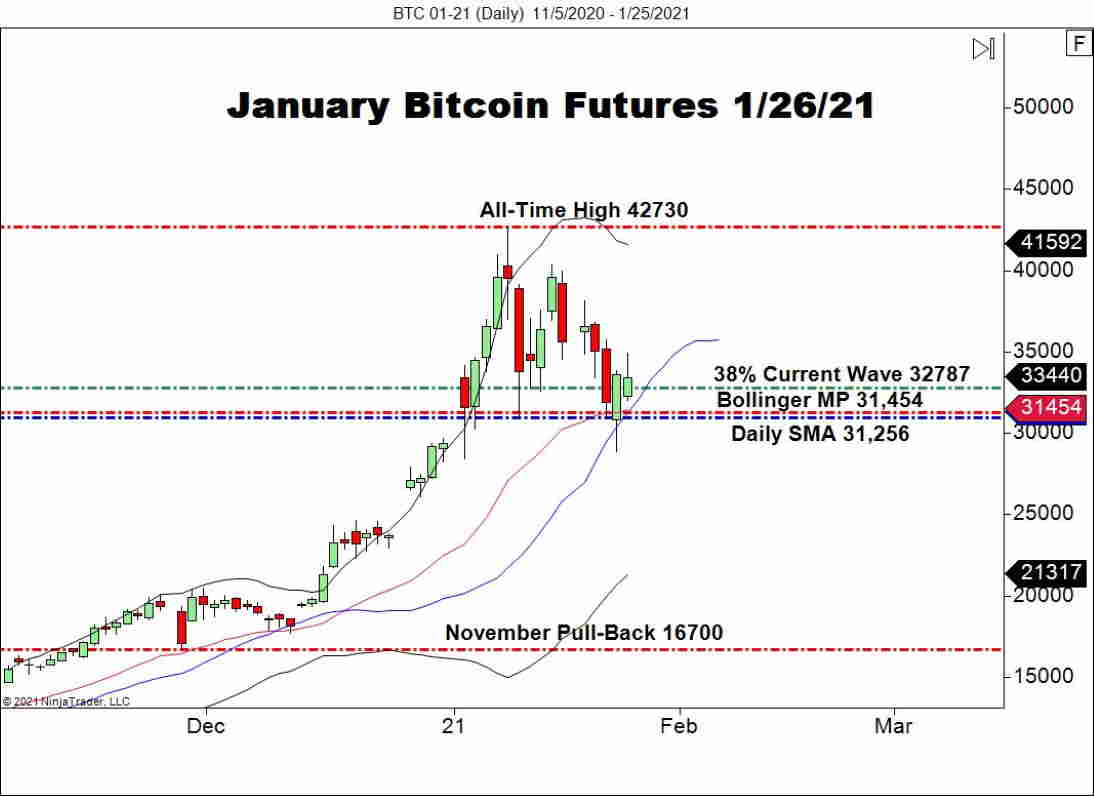 Overview: The key number for January Bitcoin futures is the 38% Fibonacci retracement at 32,787. If we see a daily close below this level, a further pullback may develop ahead of Friday's closing bell.
Right now, the important underpinning for cryptocurrencies is the outcome of the SEC vs Ripple litigation. If XRP is deemed a security, get ready for major changes to sweep the cryptosphere as 2021 unfolds.