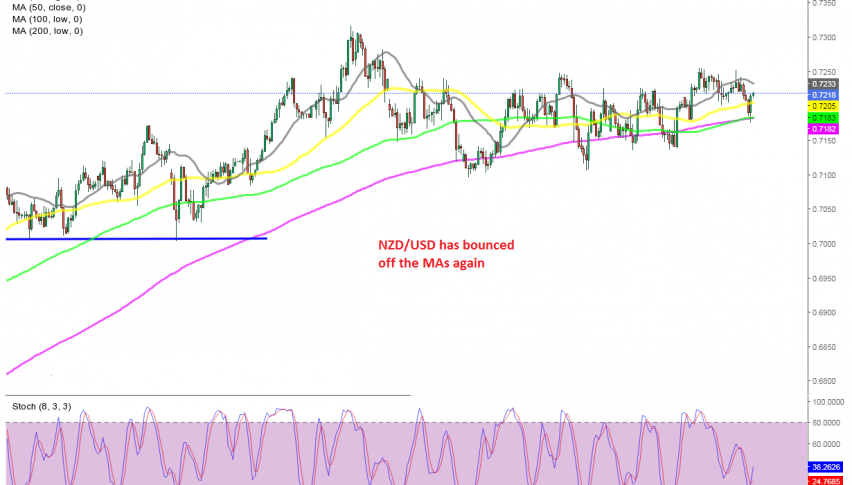 Anyone Buying the Dip in NZD/USD?
NZD/USD has benefited from the strong bearish momentum in the USD and the bullish momentum in the risk assets, such as the commodity dollars since the middle of March last year. As a result, this forex pair climbed around 18 cents from the bottom.
During the uptrend, moving averages were doing a great job as support, holding the price during pullbacks lower and pushing the trend higher. In January we saw a pullback lower, as the USD attempted to turn bullish, but the decline ended and this month the trend has turned bullish again.
The pace is not as strong as it used to be during November and December, but buyers are buying every dip and pushing the price higher. The latest occasion took place just a while ago, with the price retracing lower in the last few trading sessions.
But it found solid support at the 100 SMA (green) and 200 SMA (purple) on the H4 chart. Now the price is bouncing back up and trades 30 pips higher from the lows, so that was a great chance to go long. But, we already opened a buy forex signal in AUD/USD which is very similar to NZD/USD.
In an encouraging sign of economic recovery, Australia's retail sales beat expectations, supported by a surge in consumer confidence and an
2 hours ago