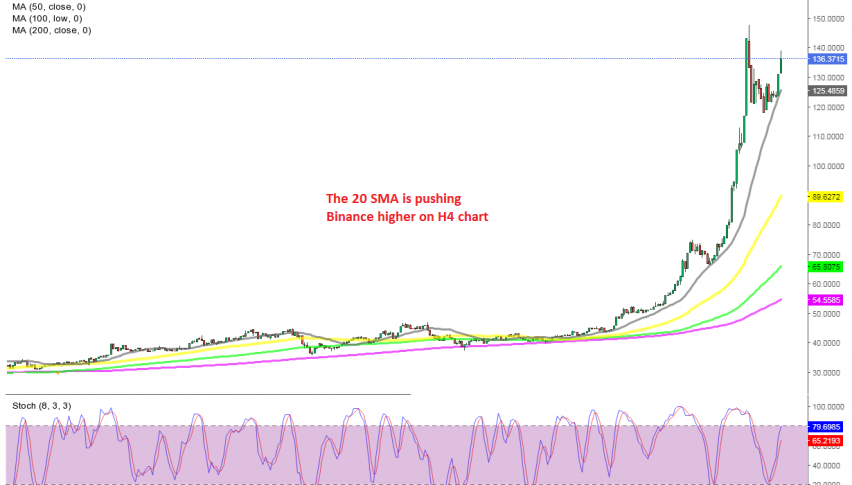 Binance Coin Resuming the Bullish Momentum, As Soon As the 20 SMA Catched Up
Binance coin was missing out on the crypto surge during  the last few months of 2020, as BITCOIN pushed above $ 40,000. It also missed the surge of the first week in January this year, but started a really strong bullish run in February.
On January 31, Binance was trading just above $ 40, while 10 days later the price was at $ 147, benefiting from Tesla and Elon Musk, who are adopting cryptocurrencies.That's a nearly 400% increase in more than a week, which shadowed all other cryptocurrencies this month.
On February 10 we saw a slight pullback, which took the price down from $ 74 to $ 66. But the 20 SMA (gray) turned into support immediately as soon as it caught up with the price.  The same scenario repeated this week.
Binance retreated down from the highs above $ 147 but the retrace stopped and once the 20 SMA caught up with the price, Binance jumped around $ 20 higher again. So, buyers remain totally in charge here and we will try to find another opportunity ti buy, after missing the great chance to buy at the 20 SMA this week.