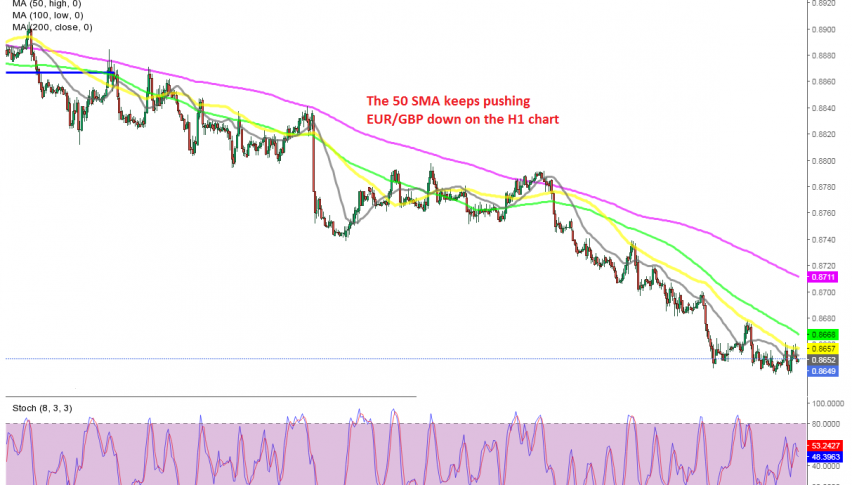 Shorting EUR/GBP at Moving Averages Again
EUR/GBP has been bearish since the last week of December, when it became apparent that the UK would get a trade deal from the EU, which would validate the Brexit deal. As a result, this pair is trading nearly 6 cents lower since then.
The GBP has turned quite bullish this year, with GBP/USD climbing above 1.40, which has been keeping EUR/GBP down. Moving averages have been doing a great job as resistance, stopping the retraces higher and pushing the trend further down.
The 200 SMA (purple) was working as resistance in january and in the first two weeks of this month, while in the second half the 50 SMA (yellow) has taken over as resistance, with the downtrend picking up pace further.  We have sold EUR/GBP at the 50 SMA previously and did so again today during the weak retrace higher. The price is trading below 0.8650 now, so we are around 10 pips in profit.