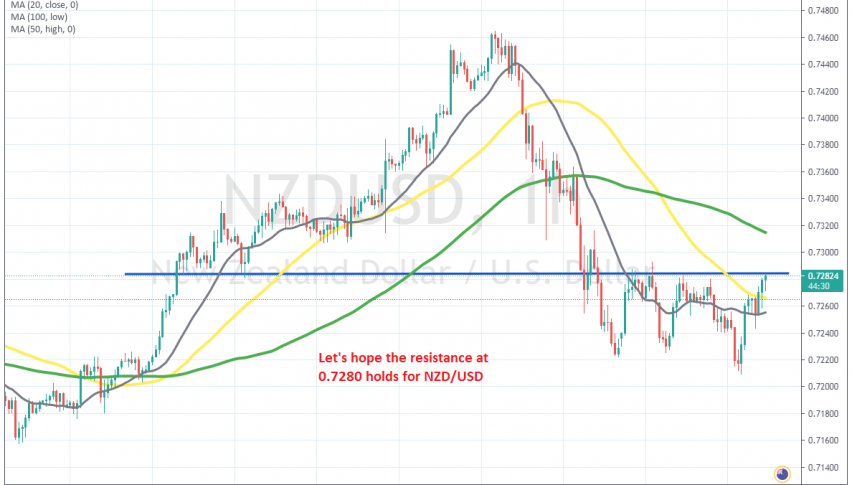 Selling NZD/USD at the Resistance Zone
Risk currencies have been on a strong bullish rally since March last year, as have all risk assets, such as sock markets for example. NZD/USD has been on a strong bullish turned as well, increasing around 19 cents from the bottom.
The USD weakness has been one of the reasons for this, while the other is the positive risk sentiment, despite the increased economic uncertainty due to the coronavirus restrictions. But, in the last two days of last week we saw a bearish reversal and a 240 pip decline in this pair.
We have seen a few attempts to reverse this pair higher, but they all have ended around 0.7280. So, this zone turned into a rezistance area and we decided to take a shot today, as the price was climbing higher. We opened a sell NZD/USD signal a while ago, hoping that the resistance zone will hold once more and reverse the price down.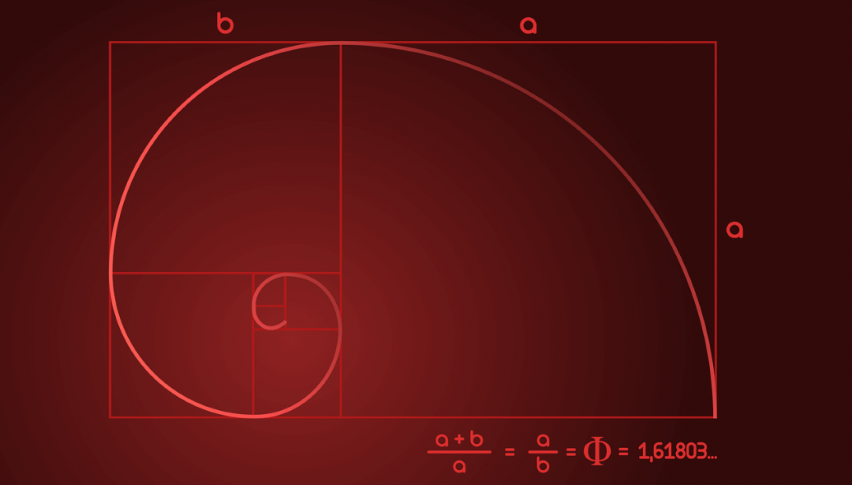 19 hours ago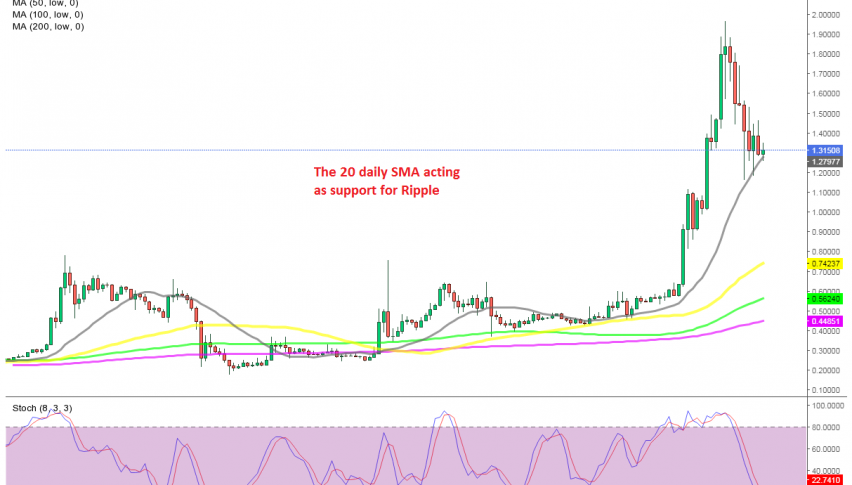 21 hours ago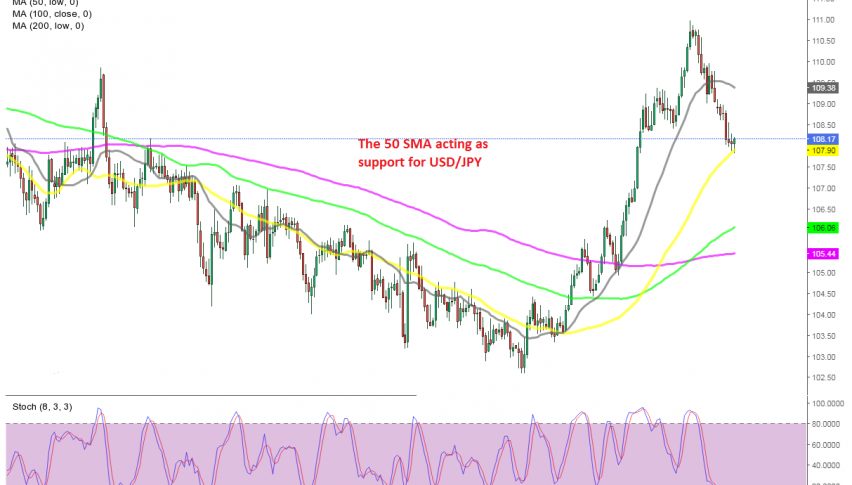 23 hours ago