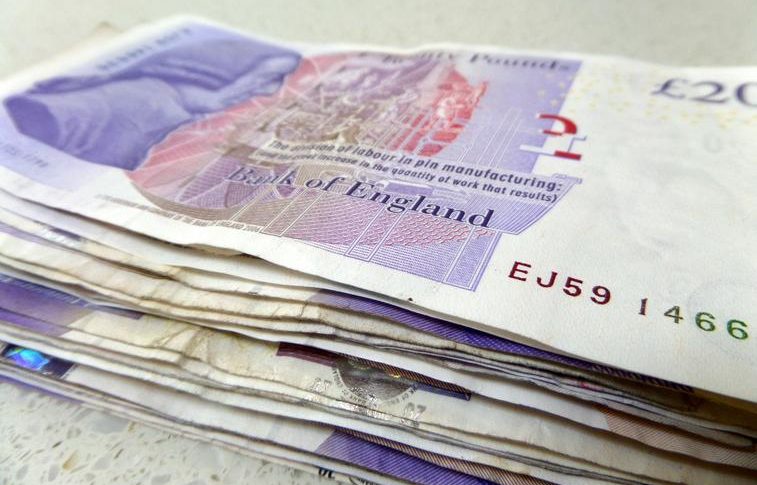 UK Workers' Wages Declined in Real-terms During 2020
Posted Monday, March 22, 2021 by
Arslan Butt
• 2 min read
Recent research by the Resolution Foundation reveals that around 50% of workers across Britain suffered a decrease in wages in real-terms, despite the official data pointing at pay growing at the fastest pace in almost 20 years. Quarterly earnings outlook indicates that workers received a median pay increase of mere 0.6% in autumn of 2020, which works out to a decline in pay by 0.2% in real-terms.
The situation improved a little during Q4 2020, when the median pay rise registered a 1.8% uptick, which translates to a 1% increase in real-terms This was the smallest pay rise seen in more than seven years.
On the other hand, official government data indicates that average weekly earnings rose by 4.5% by late 2020, the highest pace of increase seen in nearly two decades. Despite the UK undergoing a sharp downturn due to the coronavirus pandemic, workers' wages posted an increase unlike during the global financial crisis of 2008-09.
However, the Resolution Foundation's research reveals that the overall pay increase came on the back of higher job losses among lower paid workers, which drove the overall level of pay increases higher through last year. Meanwhile, higher paid workers enjoyed a wage increase of anywhere between 2.4% and 2.6% during the period from April to December last year.
Economist at the Resolution Foundation, Hannah Slaughter, observes, "Sadly, the story of bumper pay packets from official headline data is too good to be true. In reality, half of all workers experienced a real-terms pay cut last Autumn, with pay growth deteriorating most among those who have been hit hardest by the pandemic – the young, the low-paid, and those working in social sectors like hospitality."
Furlough and job losses affected the younger workers to a greater extent, driving a reduction in their pay growth from 12.3% in 2019 to 6% during 2020 in 18-24 year old workers and a reduction in pay growth of 25-34 year olds from 4.9% in 2019 to 1.4% in 2020. The organization stresses on the need to get wage hikes back on track as economic conditions begin to improve but highlights high unemployment as a challenge that can keep wages from rising this year.