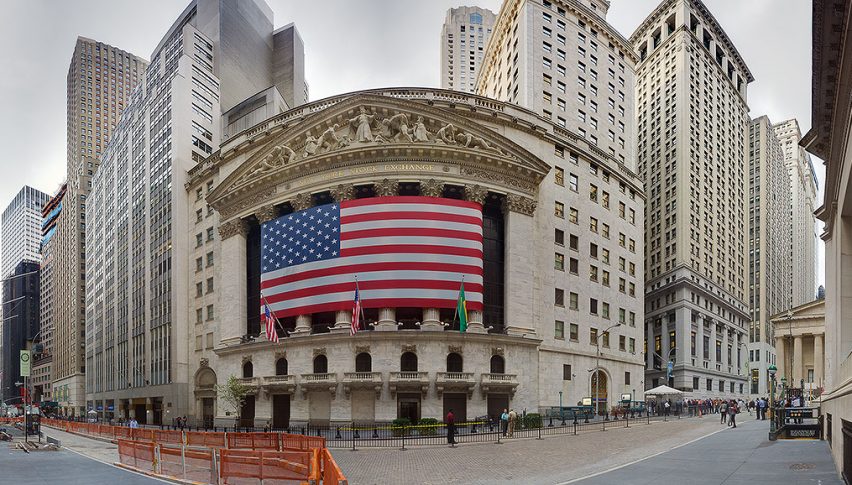 S&P 500 Flat As Yellen And Powell Take The Stage
U.S. stocks are flat as Fed Chairman Jerome Powell and Treasury Secretary Janet Yellen testify before Congress. Today's testimony on the Cares Act marks Yellen's return to Capitol Hill, her first official visit since vacating the Fed Chair. Marketwise, not a whole lot is expected from the proceedings; but, the political grandstanding should be priceless.
At the midway point of the Wall Street session, the DJIA DOW (-53), S&P 500 SPX (0), and NASDAQ (-33) are all flat. Investors are treading lightly as the two most powerful people in American finance speak publicly. On a side note, there were a few other items released this morning:
Event                                                                        Actual                  Projections            Previous
New Home Sales Change (MoM, Feb)                   18.2%                      -6.5%                      3.2%
Richmond Fed Manufacturing Index (March)        17                             NA                          14
Richmond Fed Services Index (March)                    16                              NA                          -6
On a positive note, east coast productivity continues to improve. Barring another set of COVID-19 lockdowns, this trend is likely to extend throughout the remainder of 2021. However, the sudden downturn in New Home Sales (Feb.) is astounding. The -18.2% drop may be chalked up to a number of factors, including the Texas cold snap and lagging supply. Right now, no one is talking about the recent uptick in mortgage rates being a driver of February's plunge in sales. It's important not to overlook the rally in U.S. Treasuries and mortgage rates over the past six weeks; as COVID-19 easy money comes off the table, a major pullback in American real estate is possible. We'll see if Yellen and Powell address this dynamic a bit later today.
Powell And Yellen Testify, S&P 500 Flat
After a big Monday session, the June E-mini S&P 500 is trading flat. Investors are noncommittal, with price hanging in the vicinity of 3925.00. Unless Powell or Yellen drop a bombshell, this is unlikely to change.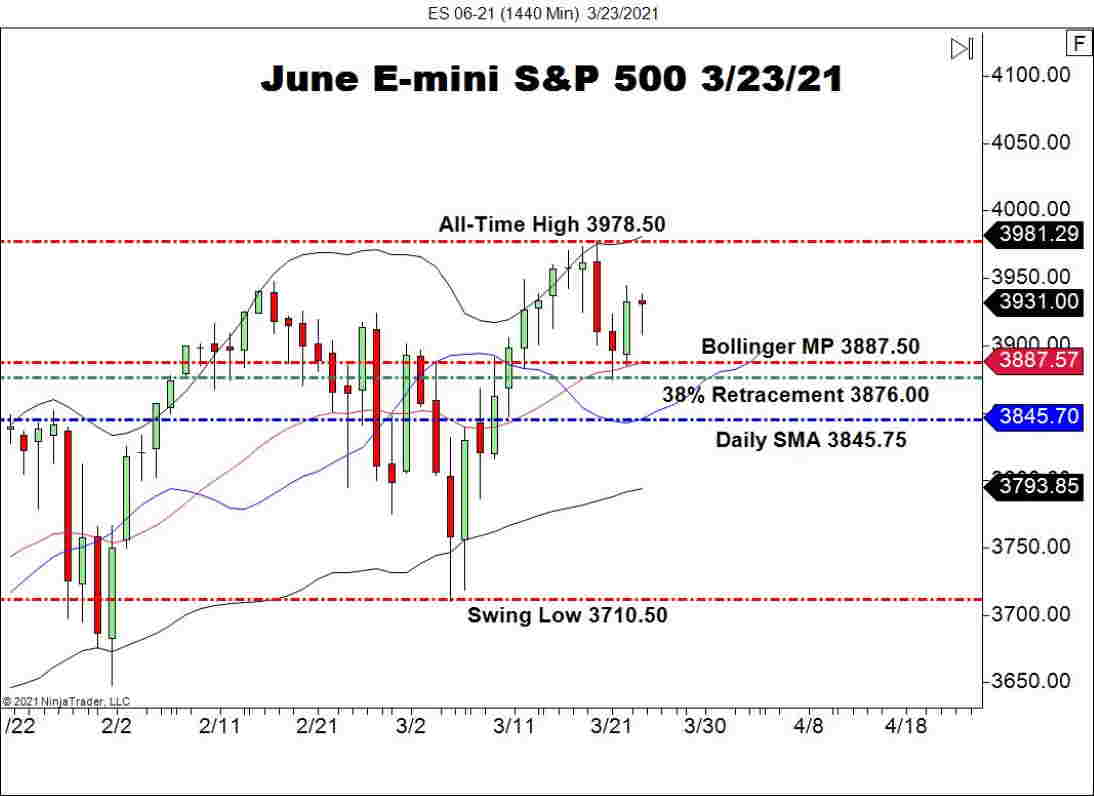 Here are two key levels worth watching this week:
Resistance(1): All-Time High, 3978.50

Support(1): 38% Retracement, 3876.00
Bottom Line: If the June E-mini S&P 500 retreats before posting a new record high, I'll be looking to buy in from just above the 38% retracement at 3879.75. With an initial stop loss at 3871.75, this trade produces 32 ticks on a standard 1:1 risk vs reward ratio.