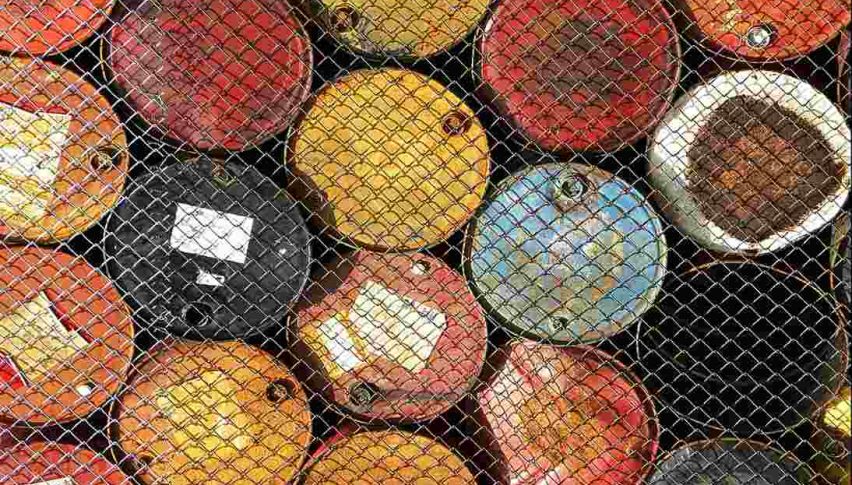 EIA Reports 1.912 Million Barrel Build On Supply
The weekly U.S. oil inventory cycle is complete and supplies are on the build. However, May WTI crude futures are cutting into this week's losses, up nearly $3.00 on the session. For the time being, it looks like the energy bulls have once again stepped in and bought a dip. Prices are north of $60.00 and may challenge Tuesday's high ($61.35) by today's close.
Due to the scheduled API and EIA inventories releases, late-Tuesday through Wednesday is typically an active time for WTI crude oil. Here's a look at this week's figures:
Event                                                  Actual                     Projected              Previous
API Crude Oil Stocks                         2.927M                      -0.900M               -1.000M
EIA Crude Oil Stocks                         1.912M                      -0.272M                2.396M
This round of numbers isn't too alarming, although both outperformed expectations. Right now, it feels like nothing can derail oil prices for too long. Growing supplies and a resurgence of COVID-19 in Europe brought on a three-week downturn in WTI. Still, prices are driving above $60.00 as we head into the peak consumption months.
Today's EIA report didn't do much to discourage energy bulls. Bids continue to hit the market in mass, preserving the post-COVID WTI bull run.
EIA Supply Bump Does Little To Hamper WTI Rally
The weekly chart below is a look at May WTI as of Tuesday's close. Since then, prices have jumped about $3 per barrel, reversing early-week woes.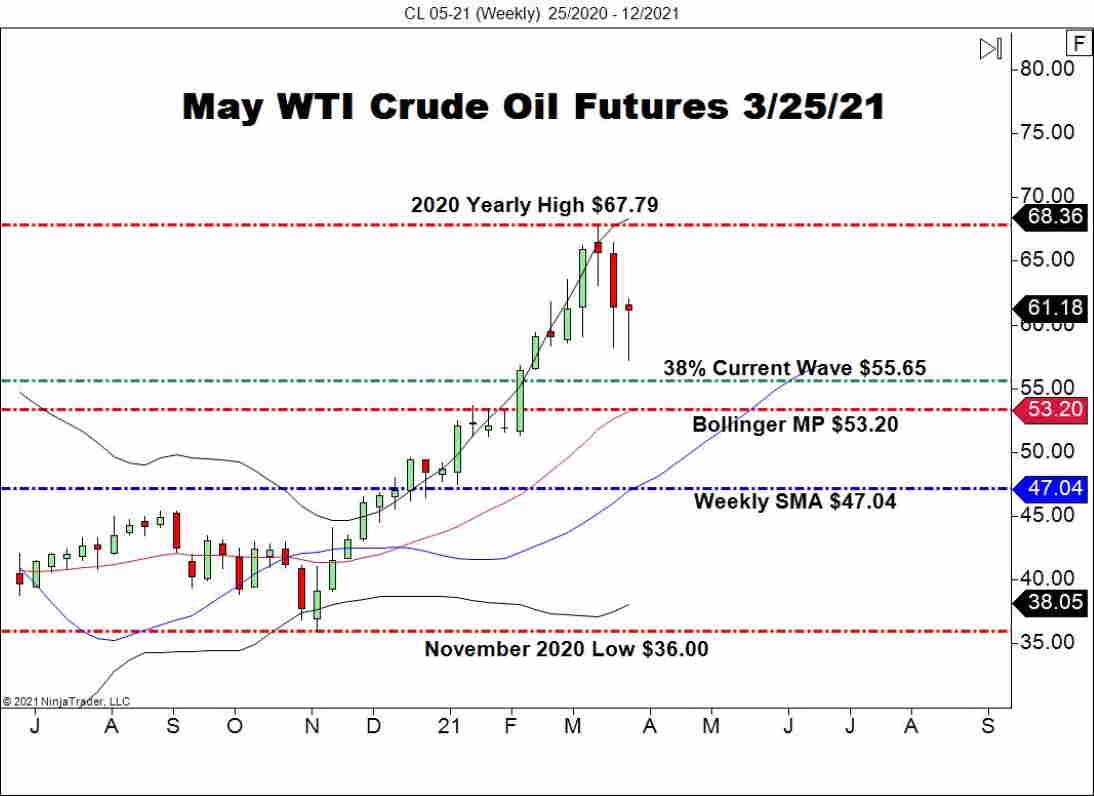 Overview: As you can see from the chart above, March's retracement in WTI has fallen just short of the key 38% Fibonacci retracement ($55.65). Post EIA report, bidders are back in control and a bullish bias is warranted. Barring an unexpected move on the U.S. COVID-19 lockdown front, this market is positioned to take out 2020's high ($67.79) sooner rather than later.