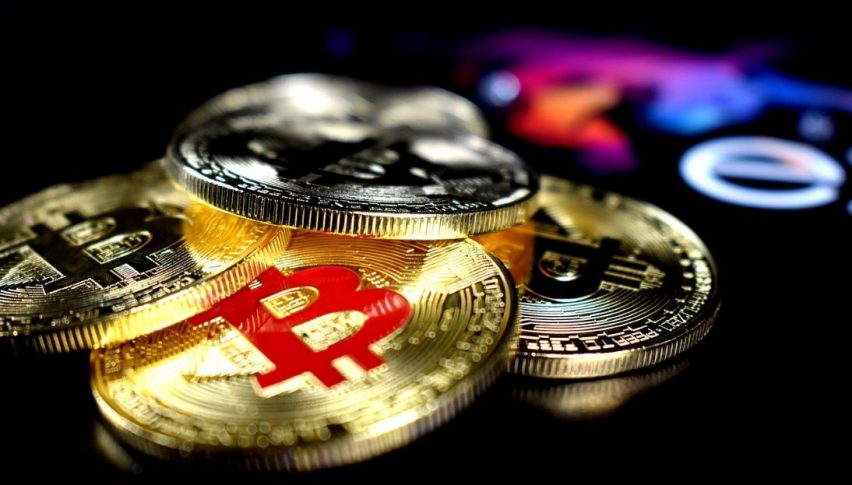 Bitcoin (BTC) Back On The Doorstep Of $60,000
Today marks the end of Q1 2021 and what has been a pivotal time in the markets. Aside from the post-Trump era getting underway in the U.S., cryptocurrencies have made huge strides in gaining mainstream acceptance. As a result, a majority of the cryptocurrency asset class has posted big gains for 2021. However, the final day of March has seen moderate action. At press time, Bitcoin BTC (+0.23%), Ethereum ETH (+0.87%), XRP (-2.36%), Bitcoin Cash (-0.25%), and Litecoin LTC (-1.84%) are trading mixed.
The past few weeks have brought several revelations to the cryptocurrency asset class. Here's a quick recap of the key stories:
Fed Chairman Jerome Powell stated that Bitcoin was a viable alternative to gold. He also commented that the Fed was actively "experimenting" with crypto technology.

Fund titan VanEck filed for SEC approval of a formal BTC ETF.

PayPal

began rolling out their cryptocurrency payment services to millions of merchants.

The Chicago Mercantile Exchange (CME) announced plans to launch a

Micro Bitcoin

futures contract. 
Add it all up: Bitcoin and crypto are quickly going mainstream. 
Bitcoin (BTC) Drives At $60,000
It's been a great Q1 2021 for Bitcoin, with prices nearly doubling. Now, BTC is within striking distance of $60,000 and up 857.23% over the past year.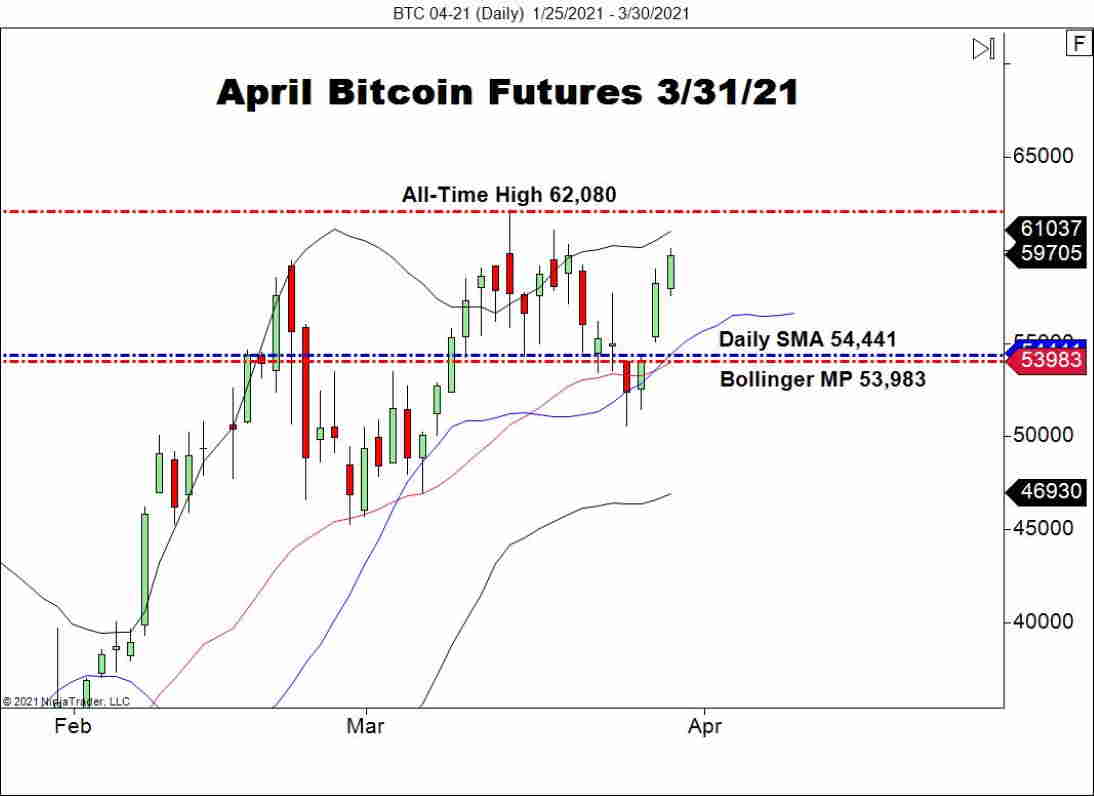 Overview: The chart above is a look at April BTC futures as of Tuesday's close. For now, the trend is up and a test of the All-Time High ($62,080) is extremely likely in the near future. As long as the mainstream adoption of Bitcoin continues, there is little reason to believe that this market is headed any direction but up. 
The May launch of CME Micro BTC futures will be an interesting event to watch. At 1/10th the size of conventional BTC futures, retail traders will be able to engage the market at only a $2.50 per tick value. This is a key offering and is likely to generate significant trading volumes.