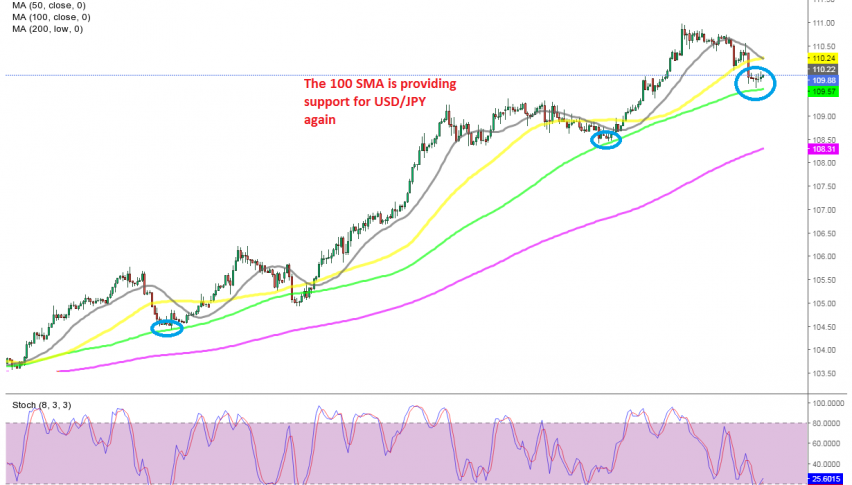 A Good Opportunity to Buy USD/JPY at the 100 SMA After the Retrace Down
USD/JPY used to be quite bearish during most of 2020, as the USD was falling fast with all the uncertainty surrounding US politics, while the JPY on the other hand, was attracting bids as a safe haven currency. During that time, moving averages were doing a great job as resistance on the H4 chart.
But, the situation changed int he first week of January, with the USD finally stopping the freefall, while the JPY turned bearihs. In fact, the JPY has turned into the most bearish among the major currencies so far in 2021.
This pair climbed from 102.60s to 111 in just a few months, which shows that the buying pressure is quite strong in USD/JPY . Moving averages turned into support as the trend turned bullish, particularly the 100 SMA (green) 0n this time-frame chart.
Although, in the last week or so we have seen USD/JPY pullback lower and this pair lost around 140 pips, falling to 109.60. Although, the 100 SMA which has been acting as support before held the decline once again.
USD/JPY formed a doji candlestick above that moving average, which is a bullish eversing signal after the retreat and now the price is starting to bounce back up. We are thinking of going long here on USD/JPY, but are waiting to get a better entry point a bit lower.