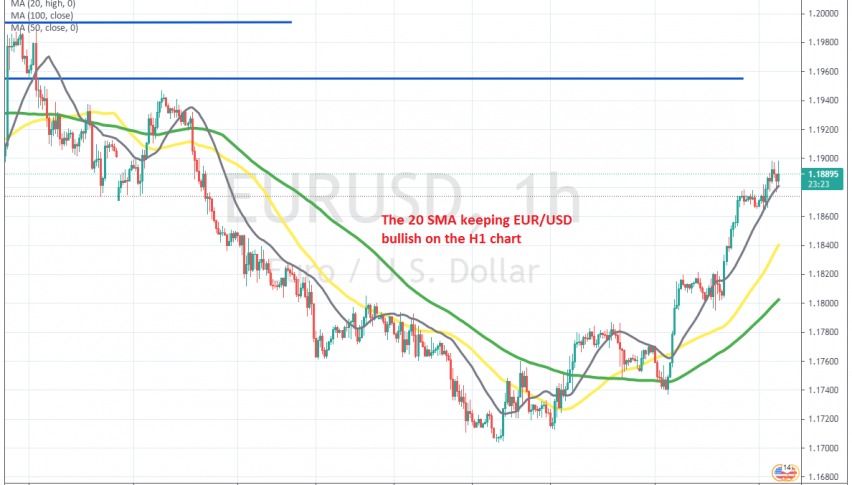 The Reversal in EUR/USD Looks Quite Strong
EUR/USD turned quite bearish this year, falling around 650 pips, from 1.2350s to 1.17. Last year tis pair was quite bullish, increasing more than 15 cents, as the USD kept falling quite fast due to the increased political and social uncertainty in the US.
But the USD decline stopped in the first week of January this year and EUR/USD turned bearish. The decline was quite fast to be honest, which was justified by fundamentals as well. The US economy is surging, including services which are expanding at the fastest pace on record, while in Europe this sector is in recession.
Besides that, the restrictions in Europe are much tougher, with lock-downs still continuing. In the US, most of the interior has not seen lock-downs or such restrictions since the beginning of the coronavirus pandemic, which is a major factor for the boom in services and the economy in general.
Although, this week we have seen a bullish reversal in EUR/USD which seems quite strong. This is shown by the 20 SMA (gray) which has turned into support for this pair on the H1 chart. When the smaller MAs provide support on smaller time-frame chart, then the trend is quite strong. We are already long on EUR/USD, so we hope that the bullish momentum continues for a bit longer, before the main bearish trend resumes again.