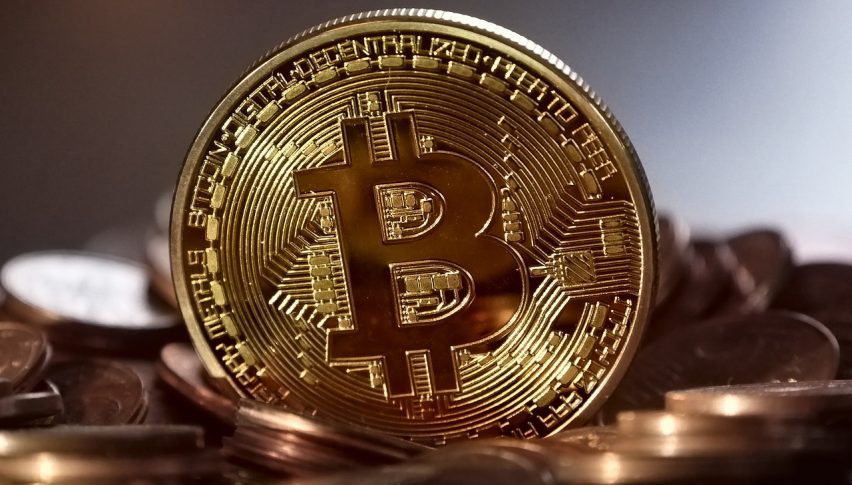 Bitcoin (BTC) Consolidates At $60,000
The past seven days in the cryptocurrency markets have been relatively quiet for Bitcoin (BTC). Prices are up almost 3%, with $60,000 becoming a key value area. In addition, the leading altcoins are grinding north, led by a steep rally in Ripple XRP. Much like U.S. stocks, it appears as though the sky's the limit for cryptos.
On a side note, Bitcoin has established a market capitalization of $1.1 trillion. Most analysts are giving BTC a high "buy" recommendation despite its current lofty valuation. In fact, topside projections from investment banking giant Goldman Sachs say that BTC could reach $100,000 this year. 
Given the recent mainstream adoption and institutional demand for digital currencies, Goldman has a strong case for the $100,000 per BTC estimate. Of course, one of the biggest market drivers has been the U.S. SEC vs Ripple litigation. The SEC was dealt another blow in their legal efforts, losing a motion to gain eight years of financial records for Ripple co-founder Chris Larsen last Friday. The ruling was the second favorable one for XRP in a week and places the SEC's case in doubt. Ripple has skyrocketed since the ruling, gaining 40% over the past 48-hours. 
As we dive deeper into Q2 2021, the fundamentals for cryptocurrencies look solid. Increased regulation is bad for cryptos ― if the SEC withdraws vs Ripple, the industry will breathe a collective sigh of relief.
Bitcoin Rallies, Returns To $60,000
The chart below gives us a good idea of how important the $60,000 level is for Bitcoin. As you can see, this price point has driven heavy 2-way action over the past 72 hours.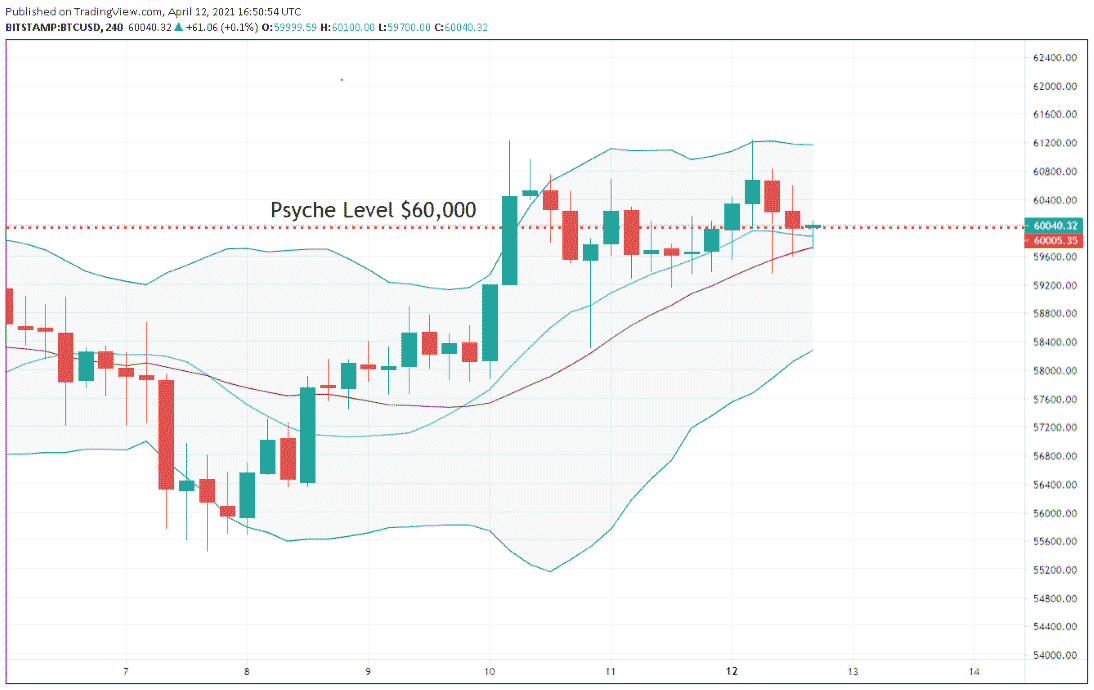 Overview: For now, Bitcoin appears happy near the $60,000 handle. Although prices are falling, this level will be challenged all week long. Ultimately, the $100,000 estimate from Goldman Sachs may win out. If so, a major bullish break may be coming in BTC, likely starting from the $60,000 area.