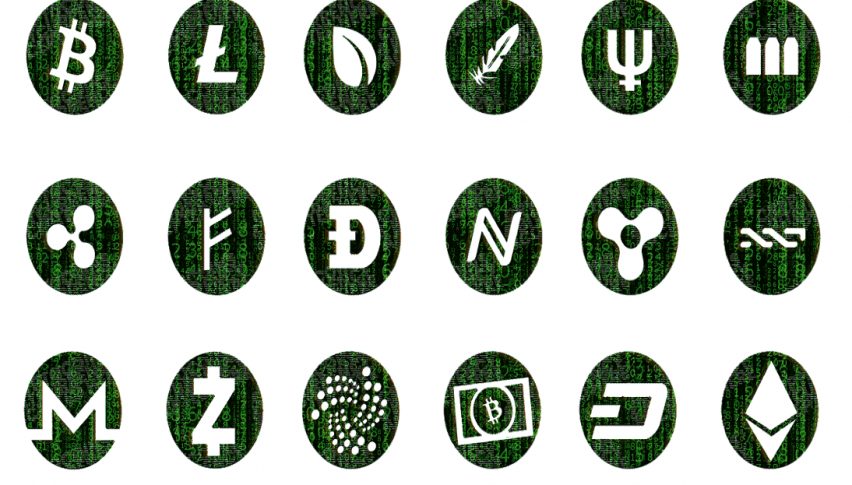 Dogecoin (DOGE), Tron (TRX) Lead Altcoins Higher
Cryptocurrency values are racing higher this week as Coinbase officially goes public. The leaders of the rally have been Dogecoin DOGE (+133.87%) and Tron TRX (+25.9%), which are both up big over the past seven days. For Dogecoin, it has been a meteoric rise from opening 2021 beneath $0.01 to this week's high of $0.14. In fact, over the past 12 months, DOGE is up 7,199% and established a market cap north of $17.5 billion. Not too bad for a cryptocurrency that was originally developed as a joke. 
Yesterday, Coinbase (COIN) stock made its Wall Street debut. The company chose to go public directly, thus allowing employees and stockholders to sell their shares immediately on the open market. The first-day action turned out to be bearish. However, today has been a different story as shares of COIN are trading above $325.00 (+1.20%). For Coinbase, the future is bright ― with a market capitalization of 65.344 billion, the sky appears to be the limit.
Dogecoin (DOGE) Posts Epic Weekly Gains
The four-hour chart below shows the current uptrend in Dogecoin DOGE/USD. As of now, a bullish bias continues to be warranted.
Bottom Line: As you can see, an area of resistance has set up near the 0.1450 level. Until elected, I'll be looking to sell the DOGE/USD from 0.1445. With an initial stop loss at 0.1555, this trade produces 14% ($0.0220) on a 1:2 risk vs reward ratio.
Tron (TRX) Rallies 
At this point, Tron TRX remains in a full-blown uptrend. Prices are testing the $0.16 area amid solid bidding. Going into the weekend, it looks like TRX is poised to press higher, possibly testing the big-round-number of $0.20.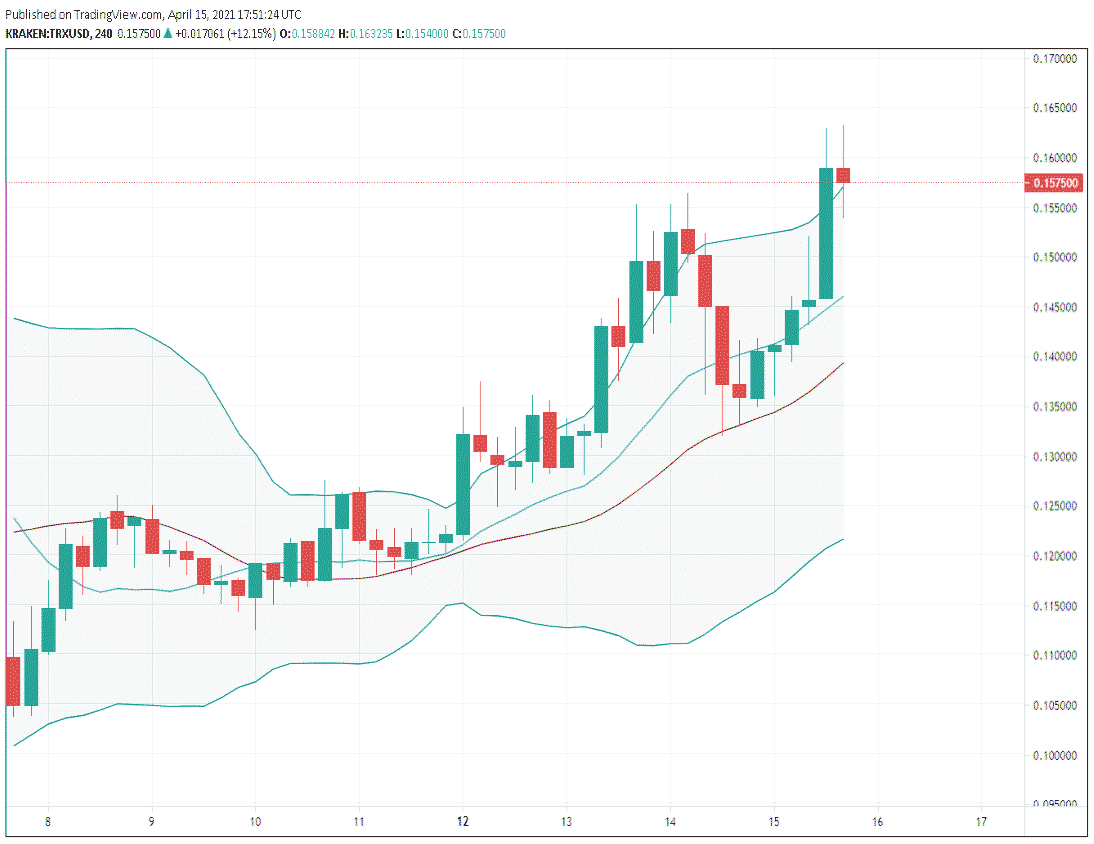 Overview: Like Dogecoin, a bullish bias continues to be warranted for Tron. Until we see a significant pullback on the daily timeframe, it's long-or-nothing for the TRX/USD.