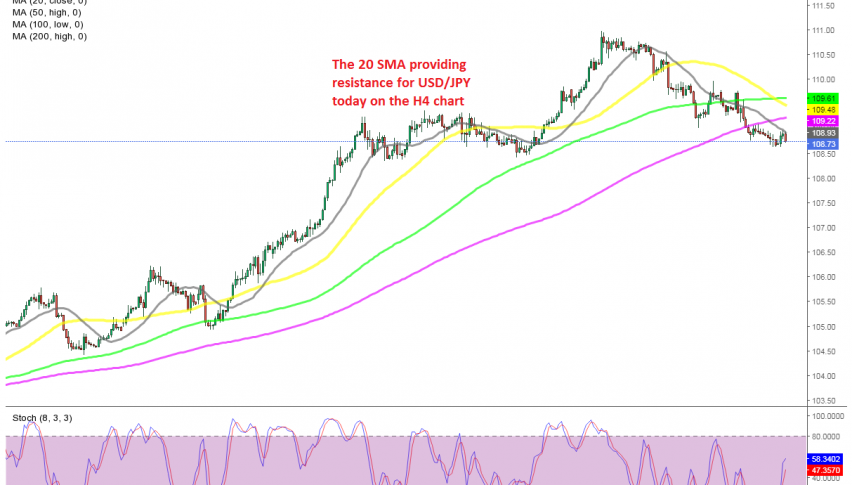 USD/JPY Bearish As the USD Retreats Lower
USD/JPY [[-sponsored]]
USD/JPY used to be bearish for most of last year, declining around 9 cents, from below 112, to 102.60s, as a result of the USD turning extremely bearish. Although, the decline here was smaller than in all major forex pairs, indicating that this pair was going to be the first to turn bullish when the USD decline stopped.
The USD decline stopped after he first week of january this year and USD/JPY turned quite bullish, climbing to 111 until the end of March. But, the USD started turning bearish again this month and the JPY has benefited from that.
This forex pair turned bearish too, giving back around 240 pips so far. Moving averages which used to provide support on the way up, now turned into resistance, particularly the 20 SMA (gray) which is still pushing the price down.
So, the pressure remains to the downside for this pair now, but I don't think that it will last long. Once the USD retreat is over, the bullish trend will resume again in this pair and i think that we will see 115 in 2-3 weeks.