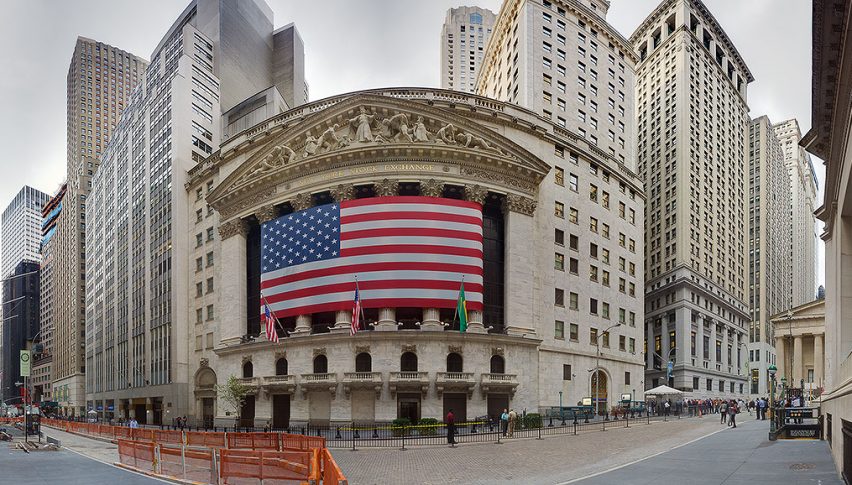 U.S. Indices Rebound As Civil Unrest Subsides
Although not a conventional underpinning, the murder trial of Minneapolis police officer Derek Chauvin has played big in the American stock markets. Following yesterday's guilty verdict, the U.S. indices have resumed 2021's uptrend. At the midway point of the Wall Street session, the DJIA DOW (+215), S&P 500 SPX (+25), and NASDAQ (+98) are all trending higher.
On Monday/Tuesday of this week, investors appeared to be limiting exposure ahead of potential riots and widespread civil unrest. American stocks retreated on both days, with the DJIA shedding nearly 3% on Tuesday. However, since the Chauvin verdict was rendered, stocks are up. The severity of the riots and civil unrest didn't develop as many pundits and authorities warned; at least for today's session, things in the U.S. have returned to a relative calm. This sentiment is being reflected by a CBOE Volatility Index (VIX) reading of 17.80 (-4.7%). 
For the U.S. indices, uncertainty is a negative market driver. The Chauvin trial had the potential to generate an extreme amount of violence, looting, and rioting. Consequently, investors knew this and limited risk accordingly. And, although the strife didn't materialize, Monday and Tuesday's pullback in U.S. stocks and uptick in the VIX was very instructive. Although stocks are bullish, investors remain cognizant of any uncertainty.
U.S. Indices Rally As Uncertainty Resides 
For the DJIA, values are quickly rebounding. Prices are back above 34,000 and trending higher. This morning's bullish performance is indicative of a strong, resilient U.S. stock market.
Overview: As we roll deeper into Q2 2021, there is growing optimism toward U.S. stocks. Later today, POTUS Joe Biden is due to comment on achieving 200 million COVID-19 vaccinations in his first 100 days in office. When coupled with a Fed that is committed to unlimited QE, positive sentiment is certainly winning the day. Until we see a major retracement, it's wise to maintain a bullish bias toward the U.S. indices.