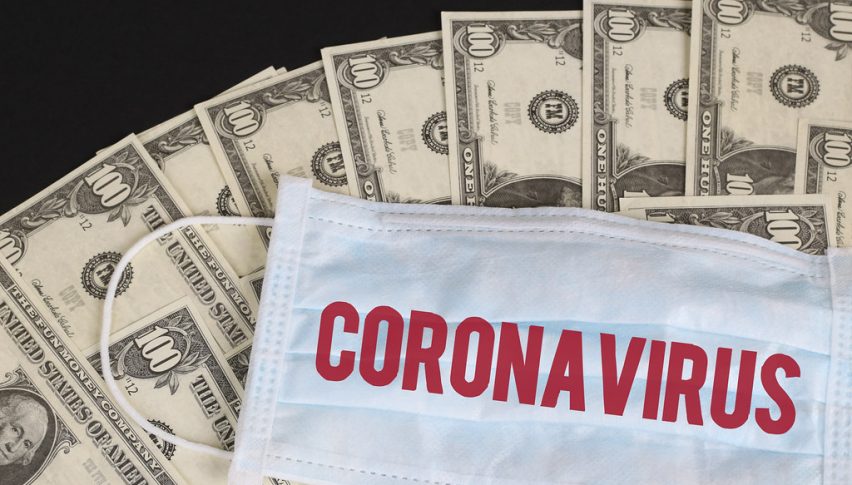 Economists Turn More Optimistic About US Economic Recovery, Raise GDP Forecasts
Economists polled by Reuters recently expect the US economy to post its fastest growth seen in several decades through 2021, and rise above other leading economies of the world. However, the optimism remains clouded by the possible risk of a fresh wave of coronavirus infections, which could weigh on its recovery in the coming months.
According to the poll, the US economy could see its GDP soar to 6.2% in 2021, the fastest pace of growth since 1984, with around 15% of respondents expecting a reading of 7% or higher as well. This figure is slightly lower than the IMF's projection of a 6.4% growth in the US economy through this year.
The recently announced $1.9 trillion COVID-19 relief package is expected to drive economic activity higher, while President Biden's proposal for an additional $2 trillion worth of spending on infrastructure could further accelerate the US economy's recovery from the coronavirus crisis. In addition, Biden's promise of vaccinating all Americans before the summer has also raised expectations that consumer confidence could surge higher in the coming months.
However, almost 70% of economists have cautioned that their optimistic economic growth projections could be maintained only as long as the US does not see another resurgence of coronavirus cases during the next three months. Another wave of the pandemic could heighten the possibilty of the government imposing fresh restrictions which could hamper economic activity and drag the GDP lower than the current estimates.
The Canadian GDP fell flat in May against a 0.2% decline expected, while the US core PCE inflation increased further last month
2 weeks ago