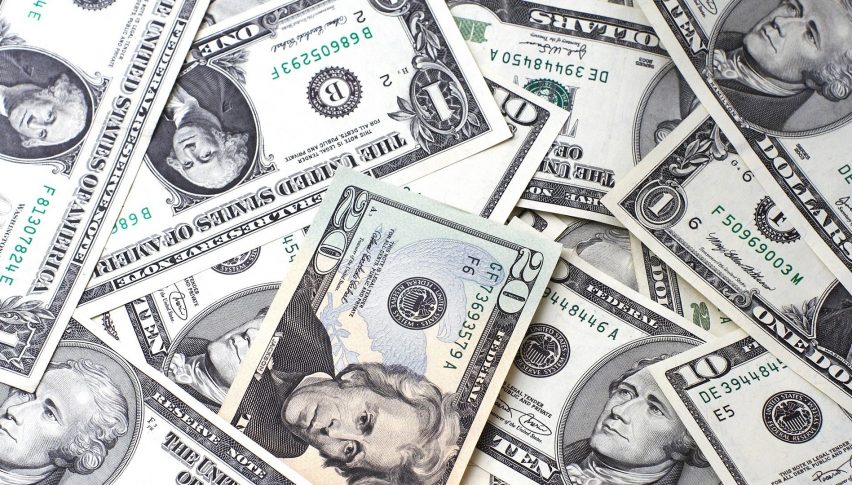 Fed Officials Anticipate Faster Recovery in US Economy, Employment
Posted Wednesday, March 31, 2021 by
Arslan Butt
• 1 min read
More optimistic remarks from Fed officials on the US economy posting a rapid recovery from the coronavirus crisis this year, powered by widespread vaccine rollout and various fiscal stimulus measures. The central bank's policymakers anticipate an improvement in hiring activity over the coming summer even as accumulated savings could propel consumer confidence higher and support strong economic growth into next year and the year after as well.
While addressing the Atlanta World Affairs Council, Atlanta Fed president Raphael Bostic remarked, "We could see a burst of activity and performance coming into the summer which could lead us to see even more robust recovery. A million jobs a month could become the standard through the summer."
A similar level of optimism about this summer was echoed by Richmond Fed President Thomas Barkin at the Montgomery County Chamber of Congress during the previous session. Barkin observed, "The final stretch should absolutely be something, as excess savings and fiscal stimulus fund pent-up demand from consumers who are exhausted from isolation and who will be freed by vaccines and warmer weather."
Since the pandemic broke out about a year ago, the US government has rolled out almost $6 trillion worth of financial aid to households and businesses while the Fed has rolled out monetary easing from its end to bolster recovery. The upcoming NFP report due at the end of this week is expected to further strengthen the rising expectations for recovery, with the forecast being an addition of 650k jobs to the economy in March.
The broad-based U.S. dollar is going to end this week on the bullish track and hovering near 2-month highs after U.S.
20 hours ago