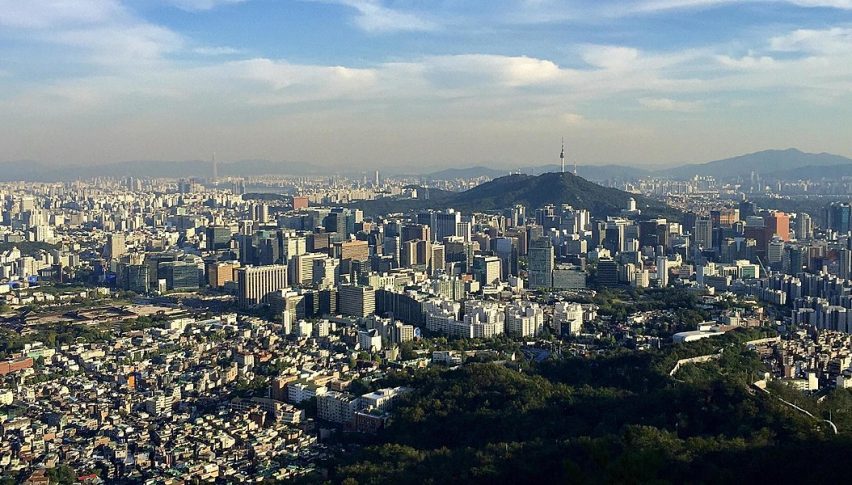 South Korea's Q1 2021 GDP Beats Forecasts on Stronger Exports
South Korea posted a greater than expected growth in its economy through the first three months of 2021, supported by a rebound in overseas demand and financial aid for small businesses affected by the pandemic. Data released by the Bank of Korea reveals that the nation's Q1 GDP touched a seasonally adjusted reading of 1.6% QoQ, coming in higher than the previous quarter's reading of 1.2% and economists' expectations for a 1% rise.
On an annual basis, the GDP rose by 1.8% YoY through Q1 after contracting by 1.2% in Q4 2020. This figure also beat economists' forecast, which was for an annual growth of 1.1%.
The coronavirus pandemic had caused South Korea's economy to contract by 1% through 2020 as most of the world went into lockdown, driving a steep decline in exports, especially in manufacturing of chips and other electronic goods. With economies around the world recovering from the crisis, the finance ministry has upgraded its economic growth projections for the year from its previous estimate of 3.2%. Economists polled by Reuters have forecast a 3.4% growth for South Korea in 2021.
In addition to a rise in exports, the economy's growth was also boosted by an increase in facility investment which rose by 6.6% QoQ in Q1. Meanwhile, the decline in private consumption also eased from 1.5% in Q4 2020 to 1.1% between January and March.