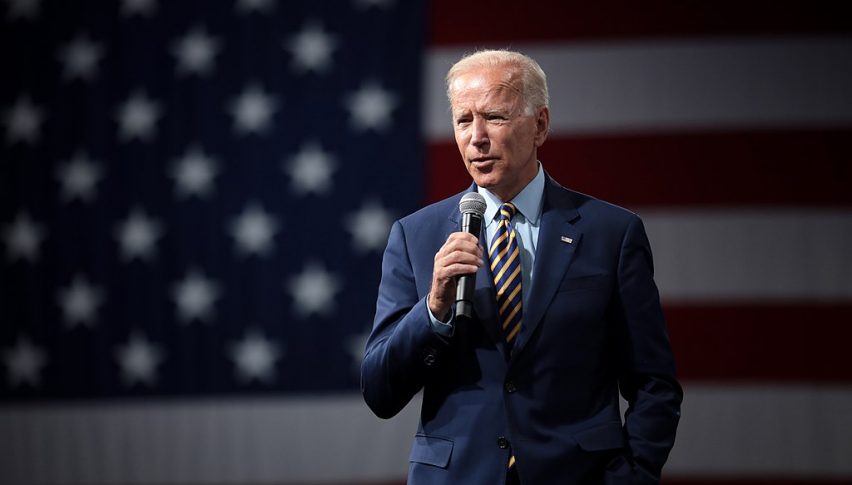 U.S. Markets Flat After Biden's Congressional Address
Wednesday evening marked the delivery of POTUS Joe Biden's inaugural State of the Union Address. Of course, it technically isn't considered to be a State of the Union as the speech was given to a largely empty Congressional chamber. At the midway point of the Wall Street session, the markets haven't been swayed by the address. The big three indices are trading near flat, with the DJIA DOW (-9), S&P 500 SPX (+1), and NASDAQ (-75) mixed.
Traditionally, the State of the Union speech has had a modest impact on the markets. This year's installment is following suit, driving little participation. However, POTUS Biden did make a few economic statements worth mentioning. Here are the key quotes:
On vaccines: "We will have provided over 220 million COVID shots in the first 100 days [of the Biden administration]."

"The economy created more than 1.3 million new jobs in 100 days; more than any president on record."

"The International Monetary Fund says our economy will grow at a rate of more than 6% this year. This will be the fastest growth in four decades."

"I will not impose any tax increase on anyone making less than $400,000, but it's time for corporate America and the wealthiest 1% to begin to pay their fair share."
In addition to these quotes, Biden promoted the American Families Plan and the American Rescue Plan, both expected to have a price tag in the trillions. So, it was a big night for tax hikes, government spending, and positive COVID-19 talk. So far, the markets aren't impressed.
Biden Speaks, DJIA Flatlines
It has been a decent three-and-a-half sessions on Wall Street as U.S. large-cap stocks have cut into last week's losses. For the DJIA, prices are holding firm near 34,000.
Overview: As we dive deeper into Q2 2021, a bullish bias remains warranted for the American stock indices. The long-term uptrend is valid, as Fed QE and government spending plans appear poised to send values even higher. For now, it isn't a great idea to short the U.S. indices.