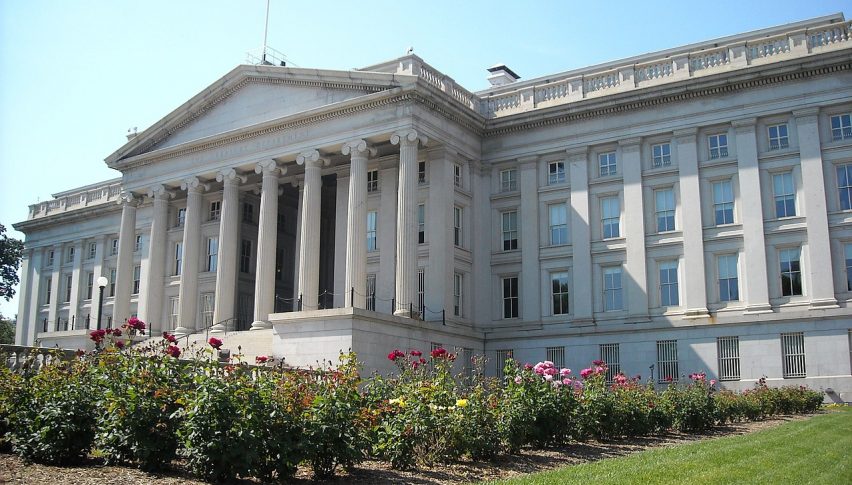 Yellen Hints At Rate Hikes, U.S. Stocks Pullback
U.S. Treasury Secretary Janet Yellen is making headlines after her Sunday/Monday comments on the economy have gone viral. Right now, the markets aren't taking the news well. At the midway point of the Wall Street session, the DJIA DOW (-150), S&P 500 SPX (-50), and NASDAQ (-367) are all deep in the red.
During Yellen's stint as Fed Chair, she had a reputation as being something of a policy hawk. Judging by her comments from the past 48 hours, it appears that not much has changed. Regardless, the markets don't like what they are hearing. Here is the key quote:
"It may be that interest rates will have to rise somewhat to make sure that our economy doesn't overheat."
In addition, Yellen promoted the Biden administration's $2.3 trillion infrastructure proposal and $1.8 trillion American Families Plan. Yellen stressed that although the spending has a "high price tag" it is to be done over time and won't spur inflation.
If nothing else, this morning's market reaction to Yellen's comments shows how skittish investors really are. Everybody knows that unlimited QE will end at some point ― as soon as the timetable is revealed, a major sell-off in U.S. equities is probable.
Yellen Speaks, U.S. Stocks Pull Back
After such a massive 12-month rally, countless equities investors are thinking about ringing the cash register. Any signal of a near-term interest rate hike (like Yellen's comments) will prompt many to do just that.
Overview: The big loser today has been the NASDAQ. Values are down more than 2.5% on the Yellen interest rate comments. Lately, the NASDAQ has been diverging from the DOW; this is contrary to what we have seen over the past several years. Moving forward, the DOW/NASDAQ correlation will be one to watch.