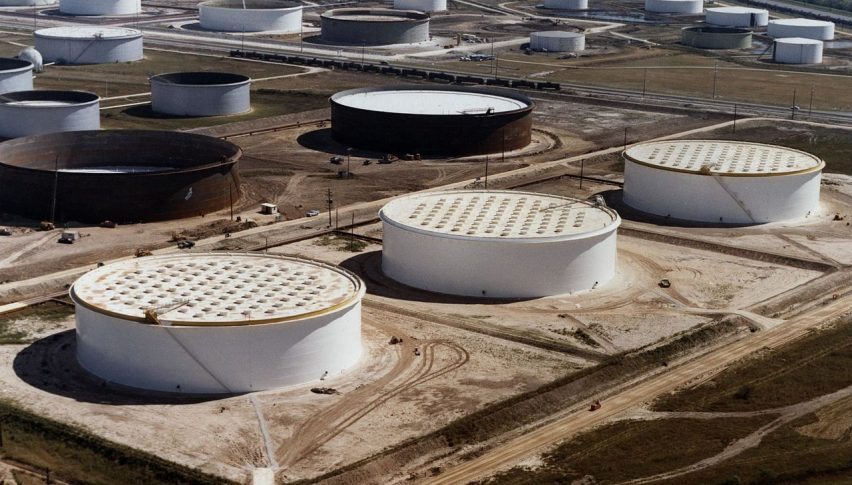 Weekly EIA Crude Oil Inventories Fall By 7.990M Barrels
Earlier today, the U.S. Energy Information Agency (EIA) reported that American crude oil stocks fell by 7.990 million barrels last week. This morning's figure comes on the heels of Tuesday's API report which came in at -7.688 million barrels. Subsequently, CME June WTI futures are up about $0.30 on the day and holding near the $66.00 level.
Although last year was an outlier due to COVID-19, it looks like summer seasonality is back for oil. Demand is up, supplies are down, and prices are on the rise. Thus far, 2021's high for June WTI is $67.29 — are prices headed higher? In short, yes.
The fundamental outlook for crude oil is bullish. Here's a quick look at the oil market's key drivers:
Seasonality:

The peak demand for refined fuels in the Northern Hemisphere runs from the end of May through September. We are rapidly approaching this timeframe.

Supply:

OPEC+ has been in no hurry to boost production. However, output is supposed to be raised by 600,000 barrels in May. We'll see if the production hike comes to pass.

Demand:

As has been the case for more than a year, COVID-19 continues to disrupt demand. However, mass vaccinations have the markets betting on a full reopen sooner rather than later.
All in all, this is a bullish set of fundamentals. While the OPEC+ output bump will support supplies, summer 2021 demand for fuel should be robust. When coupled with a lagging USD, be on the lookout for WTI and Brent to test levels last seen in 2014.
WTI Crude Oil Continues Its Bullish 2021
Since the crude oil market catastrophe of April 2020, a steep uptrend has developed. Now, prices appear determined to hit the $70-$75 level in the next 60 days.
Overview: If today's EIA inventory figures are any indication, it's going to be a tight few months for oil supplies. In fact, several outlets are reporting that U.S. gas shortages are going to be prevalent over the summer months. Ultimately, the results will be higher fuel prices and added inflation on consumer goods ‒ two things that may prematurely force the Fed to consider raising interest rates.