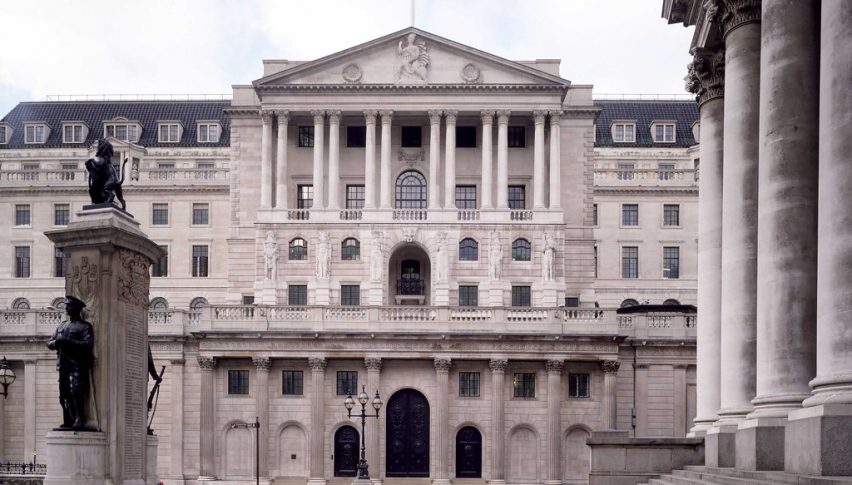 What to Expect From the BOE on Thursday
Markets are waiting for the BOE's monetary policy decision scheduled to come out on Thursday amid rising expectations for the central bank to hint at a possible timeline to start tapering off its asset purchase program. While most economists expect the Bank of England to hold interest rates unchanged at 0.1%, a faster than expected economic recovery as Britain comes out of lockdown has raised hopes for easing stimulus measures.
Deutsche Bank foresees policymakers at the BOE to hold off at least until June's meeting to gain more confidence and see stronger economic data before taking such a call. Although, the central bank looks set to achieve its target of £875 billion by the end of Q3 instead of its original deadline of end-2021, offering some support to expectations among economists.
In addition to deciding on slowing down its asset purchase program, markets will also closely watch the monetary policy decision for updates on when the bank would stop its QE initiative. With economic growth forecasts set to be revised higher, expectations are high that the BOE could turn hawkish sooner than previously anticipated.
Economists expect the BOE to announce a higher estimate for the UK 2021 GDP, from 5% in February to around 7% this month, taking the nation towards pre-pandemic levels of growth within this year. Meanwhile, inflation forecasts are expected to remain unchanged at 2%.