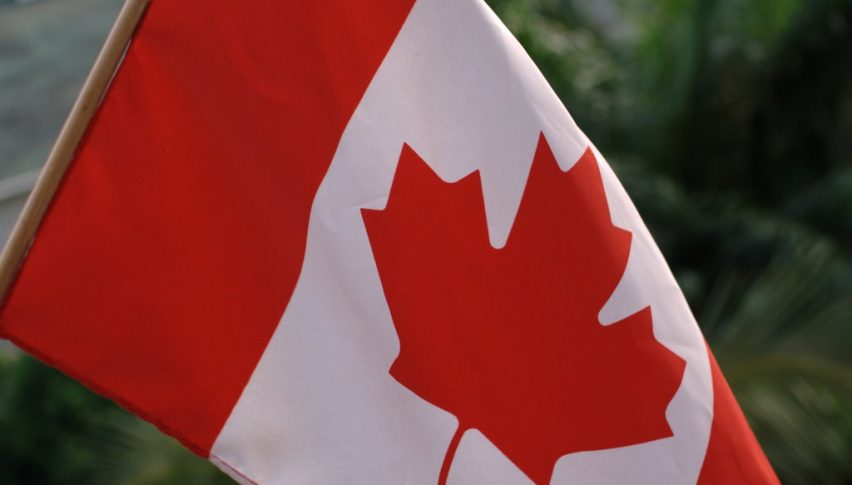 The USD/CAD Crashes As WTI Holds Above $65.00
The Greenback is getting pummeled by the Loonie as WTI crude oil prices hold above $65.00. With only about four hours left in the U.S. session, the USD/CAD is off 75 pips (-0.61%) and headed lower. At this point, it appears that a hard test of 2017's lows is inevitable.
On the economic news front, the weekly U.S. jobless claims numbers are out. These figures aren't as important as they once were, but are still grabbing headlines. Here's a look at today's data:
Event                                                         Actual                     Projected               Previous
Initial Jobless Claims                                 498K                         540K                        590K
Continuing Jobless Claims                        3.69M                      3.620M                    3.653M
Jobless Claims 4-Week Average              560K                         NA                             621K
The key takeaway from this group of figures is the Jobless Claims 4-week average. Jobless claims have been on a steady decline through the first half of 2021; April's performance certainly reinforces confidence in the COVID-19 labor recovery.
At press time, CME WTI crude oil futures are holding the line at $65.00. Let's dig into the USD/CAD technicals and see where this market stands.
USD/CAD Falls To Multi-Year Lows
In a Live Market Update from earlier this week, I outlined a buying opportunity in the USD/CAD. The trade produced 30 pips before being washed out to the bear. At this point, one has to wonder where the bottom is for the Loonie.
Overview: For the time being, the key number on my radar for the USD/CAD is 2017's low, 1.2061. If we see WTI crude oil continue to rise in May, and I think we will, then a test of this level is a foregone conclusion. If the USD/CAD is going to bottom out, it should occur between 1.2061 and 1.2000. If bidders don't step up to the plate in this area, then it's anyone's guess how low the Loonie can go.
The broad-based U.S. dollar is going to end this week on the bullish track and hovering near 2-month highs after U.S.
5 hours ago