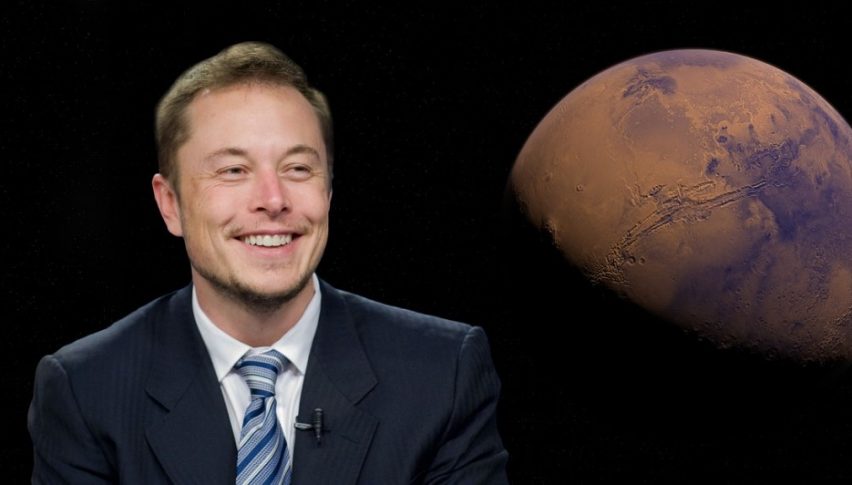 Dogecoin (DOGE), Tron (TRX) Hold Firm Ahead Of Weekend
When trading cryptocurrencies, it's important to remember that the market is open 24/7/365. Often, significant moves in price occur during the overnight and weekend sessions. This week is no different, with public interest being focussed on Dogecoin DOGE and Elon Musk's hosting of Saturday Night Live (SNL).
As the CEO of Tesla, Musk has been one of the biggest cheerleaders for DOGE. Repeated tweets have garnered attention for DOGE and a following from the likes of Jake Paul, Snoop Dogg, and Mark Cuban. Other than media buzz, it's tough to understand Dogecoin's popularity. But, with a calculated statement or two about DOGE on SNL, Musk may be able to drive values higher. How high? That's the billion-dollar question, but at this point, one has to think that $0.75 or $1.00 are both possible.
Over the past 24-hours, cryptos have been relatively quiet. At press time (about 12:30 PM EST), Bitcoin BTC (+0.40%), Ethereum ETH (-1.05%), Ripple XRP (-2.69%), and Tron TRX (+6.65%) are trading mixed. The big story of the day is the performance of Tron, which appears destined to eventually test the $0.25 handle.
Dogecoin (DOGE) Above $0.60 As Musk Preps For SNL
Only in the world of cryptos does an episode of SNL have the potential to spike volatility. But, that's where DOGE is at. If Musk goes off-script, or add libs anything toward Dogecoin, values may plummet or spike. Really, it's that simple!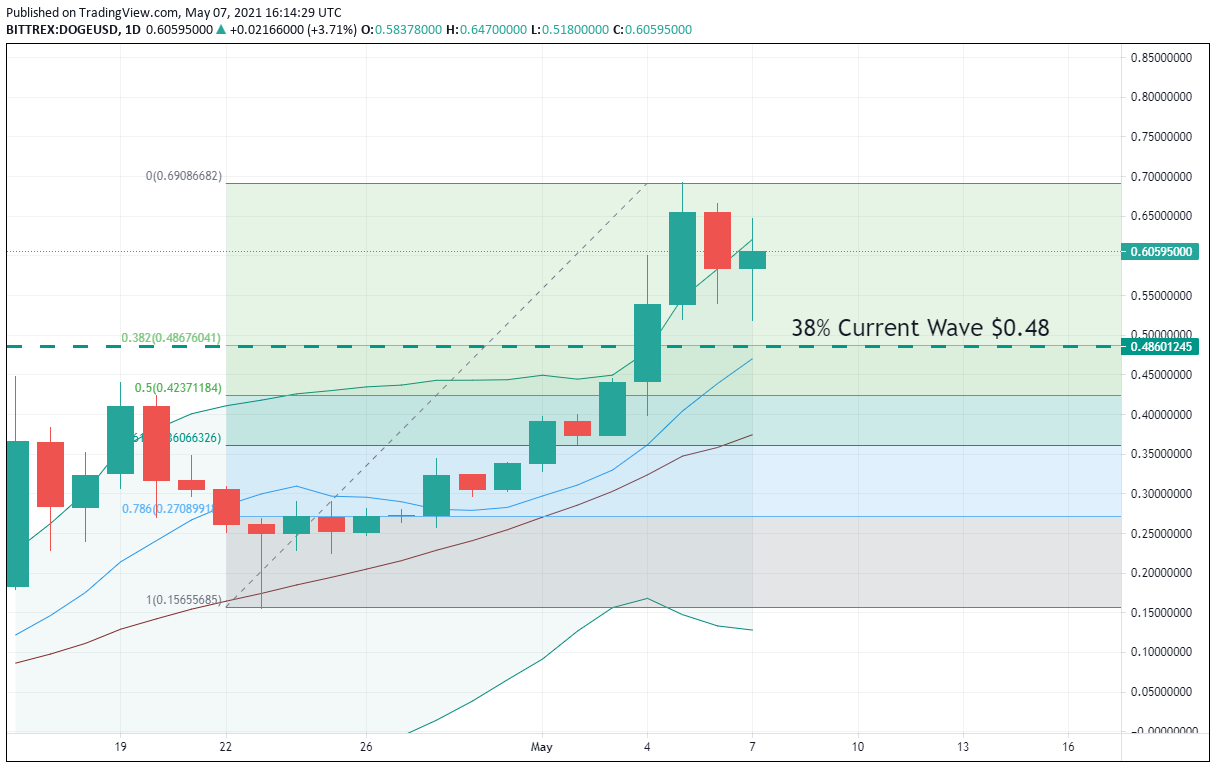 Bottom Line: There's no doubt about it, the crypto markets are a fascinating case study in finance. The market drivers are unconventional at best, with price reacting to Twitter posts and SNL appearances. But, it's important to remember that the market is never wrong. If Musk sends DOGE or Tesla stock to the moon on Saturday night, maybe it was meant to be.
However, if we see a pullback in Dogecoin, I'll be looking to buy in above the 38% current wave retracement at $0.50. With an initial stop loss at $0.44, this trade produces 12% ($0.06) on a standard 1:1 risk vs reward ratio.