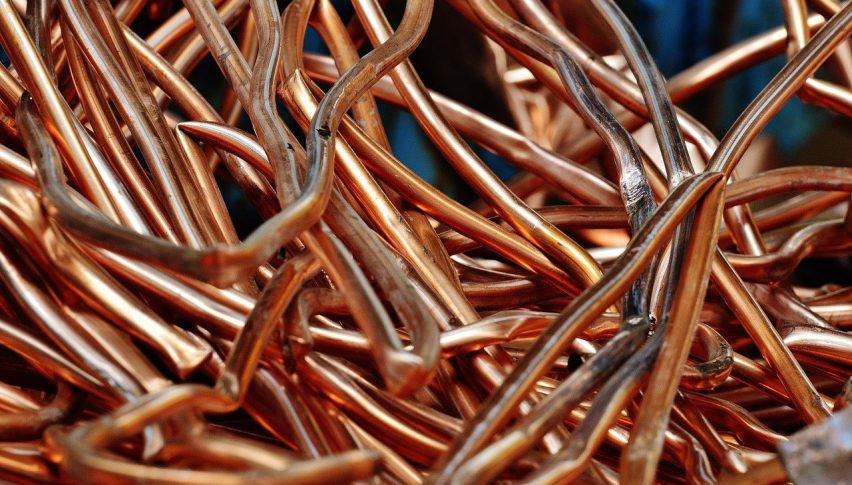 Copper Touches Record High on Monday, But Doubts Emerge
Copper has touched a record high in the London and Shanghai markets over rising expectations that a global economic recovery in the coming months will spur demand even as the supply side remains under pressure. At the time of writing, COPPER is trading at around $4.84.
In early trading on Monday, the industrial metal soared to $10,660.50 per ton – the highest price ever seen, on the London Metal Exchange after which it slid lower. Meanwhile, the June contract for copper on the Shanghai Futures Exchange surged to a high of 77,540 yuan per ton before easing down.
The bullish run was extended from the previous session when it topped a record high for the first time in a decade. The uptrend has been strengthening over hopes that as economies worldwide emerge out of the coronavirus crisis, the demand for copper could surge in the coming months.
In addition, with growing interest and innovation towards green energy, the metal's demand is poised to soar higher, which could keep the bullish trend intact for the foreseeable future. On the other hand, the metal faces challenges of tighter supply in the concentrate market, which will lend further support to the increase in its price going forward.
Over the past year, copper prices have doubled as China became one of the fastest countries to work its way towards recovery from the pandemic as it consumes around half of the metal produced worldwide. However, some analysts are unconvinced that the fundamentals offer enough reason for the record spike lately, expecting the rise to be temporary and to normalize in the coming months.