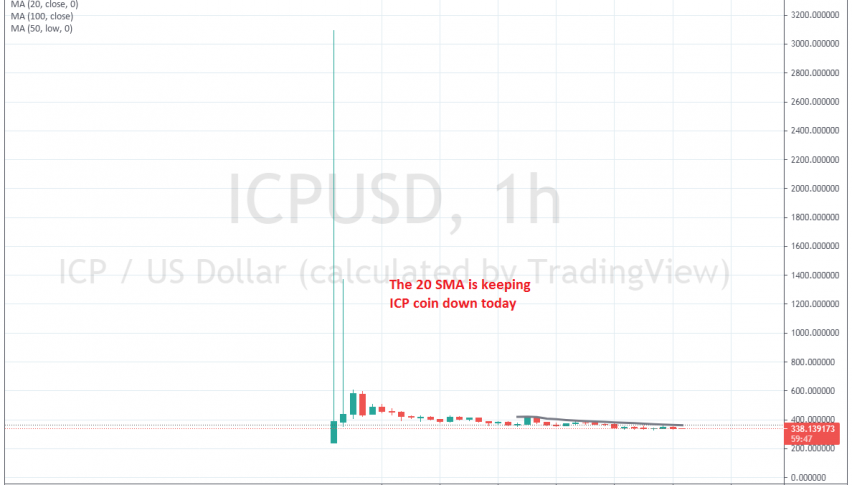 Internet Coin ICP Shines on Debut, But Comes Right Back Down
The new cryptocurrencies keep coming, with the Internet Computer coin ICP going live a few days ago. It made a sudden appearance a few days ago and surged near the top of the crypto rankings. The market cap reached $90 billion on its first day of trading.
The high is sort of different for different brokers, since the volatility was immense, but according to my broker it reached $3,100, although the consensus is for $731. Since then, several major cryptocurrency exchanges such as Huobi, OKEx, and Binance have added support to the coin, leading to massive price swings.
According to the Dfinity, ICP is: "the last original Layer 1 blockchain project is launching a revolutionary public network that provides a limitless environment for smart contracts that run at web speed, serve web, scale and reduce compute costs by a million times or more." At the moment ICP is trading at $330s, with the 20 SMA (gray) holding it down on the H1 chart, so let's see if it will resume the bullish momentum again soon.
Cryptocurrencies were showing strong bullish pressure in the first two months of 2023, but the bullish momentum has faded
2 weeks ago