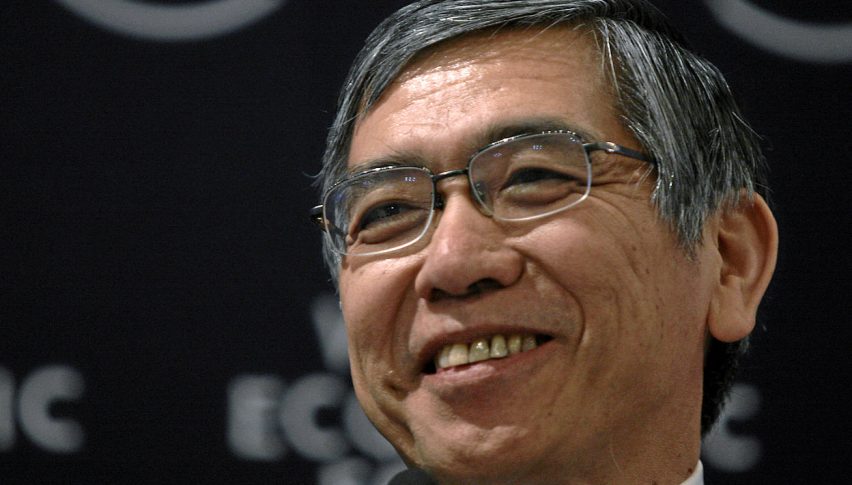 BOJ Governor's Parliament Address: Economic Risks on the Agenda
The BOJ governor, Haruhiko Kuroda, cautioned that Japan's economic outlook still faces downside risks on account of the latest wave of the coronavirus pandemic affecting the nation that has forced authorities to extend the state of emergency. In the wake of the ongoing crisis, Kuroda stated his commitment to offering stimulus and support to the economy as it deals with the pandemic-inflicted downturn.
Despite overseas demand registering an improvement at the beginning of the year, the world's third largest economy is expected to have undergone a contraction during Q1 2021 due to the pandemic which forced the government to impose restrictions that hampered domestic demand. Economists don't see the situation improving into Q2, with Japan in the grips of the fourth wave currently, which continues to keep economic activity and domestic consumption levels under pressure.
Kuroda shared these observations while addressing the parliament earlier in the day, adding, "We'll take into account the effects and cost of our policy, and aim to achieve moderate inflation accompanied by growth in corporate profits, jobs and wages. It's important to respond to the pandemic's impact for the time being."
The BOJ has one of the loosest monetary policies among leading economies, and this has been the case for the past several years as the central bank attempts to bring inflation back up towards its target of 2%. However, the negative interest rates and extended monetary easing have often been criticized as some economists feel that they have caused more harm than good for an economy that has been under strain well before the coronavirus pandemic hit last year.