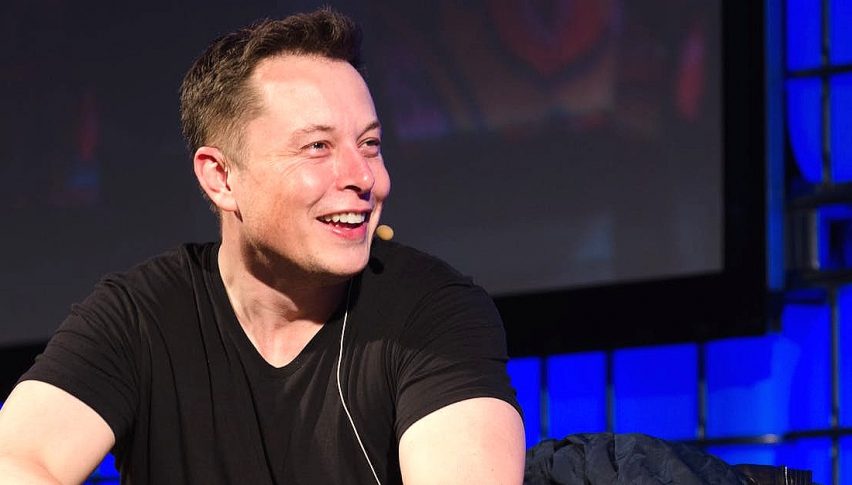 Forex Signals Brief for May 13: Elon Hits Bitcoin
US Wrap
Equity markets finished the session underwater as our attention this morning has quickly shifted back to Bitcoin.
The main news overnight was the fact that US inflation outpaced expectation, coming in at 4.0% annually. This is of course, very high when you compare it to what you get if you leave your money in the bank. Not to mention the fact that real assets are already outpacing this number. The true rate of inflation is likely double what the numbers suggest and still central banks around the world refuse to entertain the idea of lifting rates.
It is worth noting, that inflation is one way to get rid of debt. It just comes at great cost to the masses. Clearly, the system is at the point where it needs a quantum change.
Elsewhere, the big story was that Elon Musk Tweeted that Telsa will no longer be accepting BTC because of its energy usage. We know that Bitcoin uses more energy than New York state, so that puts it in context.
Bitcoin was hit hard initially falling under $50,000 and although price has bounced, this is likely not the end of it. 
The Data Agenda
Fresh on the back of what was really an ugly CPI print (the highest inflation reading since 2008), we will get the latest PPI out of the US today. Inflation is clearly in focus at the moment and this will start to weigh on markets at some point.
We also get the latest jobs data with unemployment claims continue to head low ever so slowly.
Forex Signal Update
The FX Leaders Team hit 2 winners from 6 trades, while we have three signals open.
XRP – Active Signal
XRP fell away to around $1.20 before bouncing as the entire sector is weak on the back of Musk's Tweet.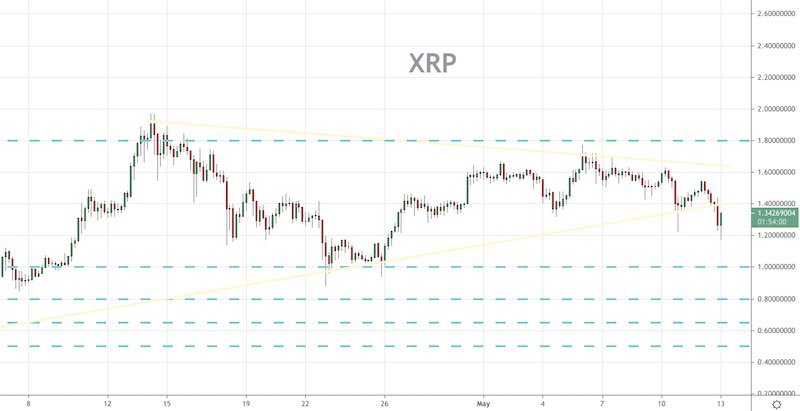 EUR/USD – Active Signal
The EUR/USD has fallen nicely, thanks to the renewed belief that rates in the US must rise on the back of soaring inflation. This has helped our short signal nicely.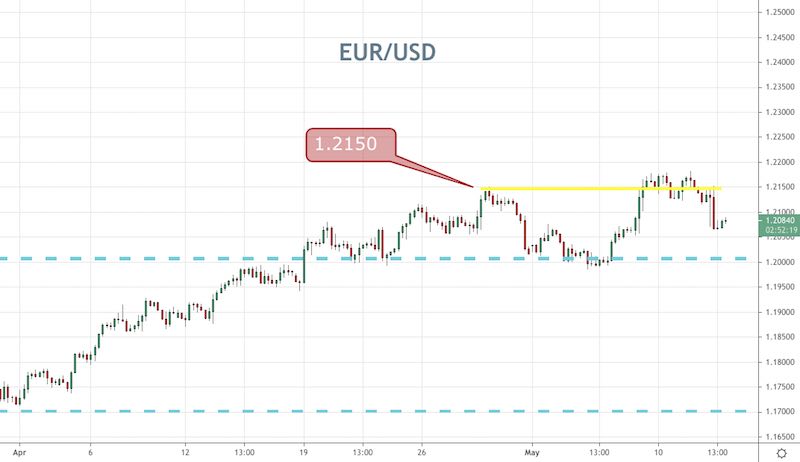 Cryptocurrency Update
BTC is the main focus today as we have already pointed out.
Price has tumbled on the back of Elon Musk's Tweet and I've been seeing for many months now that we need to be very cautious with Bitcoin in particular, given its inability to withstand any regulation that might hit the sector.
For investors, focus on utility. The days of these meme coins will soon be over and only projects that are not securities and have utility will thrive.