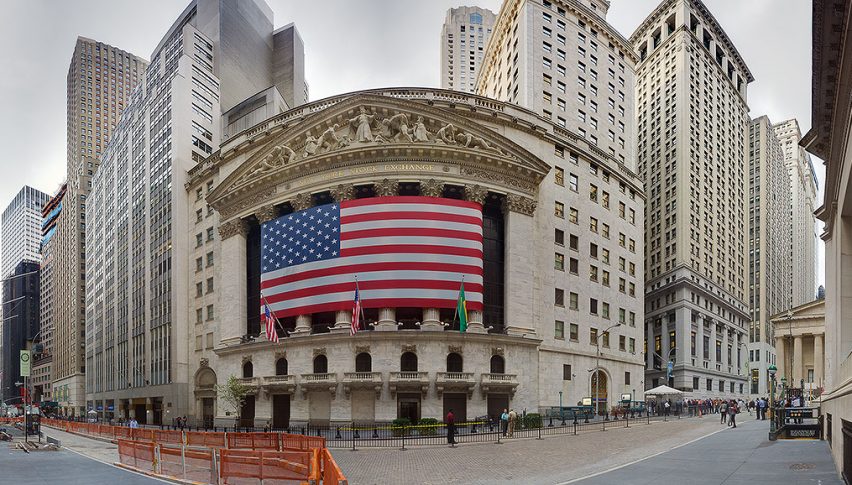 U.S. Large Cap Stocks Rally In Chaotic Conditions
The past four days have been volatile on Wall Street, with U.S. large caps trading in a whipsaw fashion. At the midway point of the American session, the DJIA DOW (+167), S&P 500 SPX (+34), and NASDAQ (+182) are all in the green. After showing a significant early-week bearish bias, it appears that investors are buying the dip.
When it comes to volatility, the CBOE Volatility Index (VIX) is the go-to metric for traders around the world. Also known as Wall Street's "fear gauge," the VIX references forward-month S&P 500 options contracts to monitor upcoming volatility. Today, the VIX is reading 20.80, down from 12 May's two-month high of 27.59. At least for now, U.S. large caps are showing signs of stability.
This morning brought a collection of economic reports, one of which was eye-popping. First, the weekly Continuing and Initial Jobless Claims were released. All in all, there wasn't much to see; Continuing Jobless Claims came in at 3.751 million while Initial Jobless Claims fell to 444,000. Basically, continuing claims modestly disappointed expectations and initial claims outperformed projections by 6,000.
The real show-stopper was the Philadelphia Fed Manufacturing Index (May). The figure came in at 31.5, far below expectations (43.0) and April's figure (50.2). Although this metric is peripheral, it does suggest that commodity bottlenecks and labor shortages are impacting northeast manufacturing. Despite the lagging Philly Fed, U.S. large cap stocks are firmly on the bull.  
American Large Cap Stocks Rebound In Whipsaw Trade
For the second straight week, the Dow Jones Industrial Average (DOW) is in danger of closing negative. Three out of the last four weeks have gone red ― will this week make it four out of five?
Overview: On the DOW weekly candlestick chart, the key takeaway is the length of the lower tails on the last two candles. This suggests that buyers are aggressively buying dips. And, why shouldn't they? Buying dips in U.S. large cap stocks has worked magnificently for the past 4 years ― if it ain't broke, don't fix it. Right?
For now, it's tough to argue with that rationale. Until we see a decisive move from the Fed, armed conflict, or another round of COVID-19 U.S. lockdowns, a bullish bias is warranted for American large cap stocks.