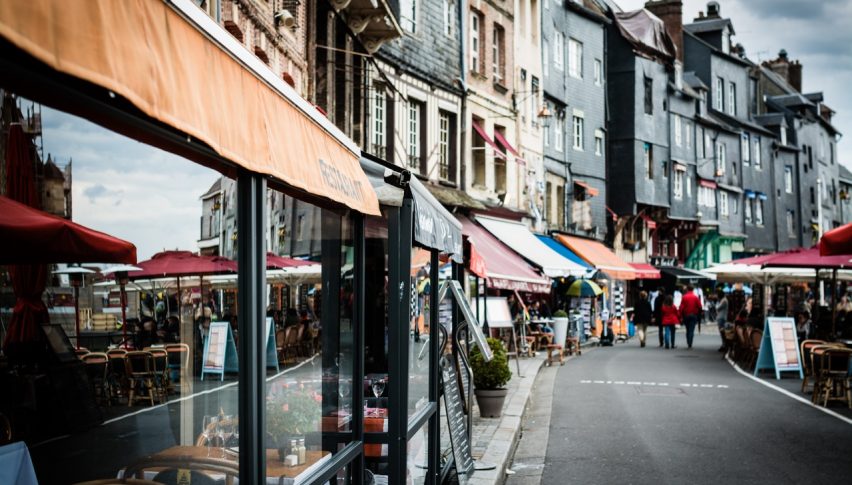 Eurozone's Composite PMI Rises at Fastest Pace in Over Three Years
Business activity across the Eurozone posted the fastest expansion seen in more than three years during the month of May, powered by a strong rebound in the services sector even as manufacturing continues to grow. Eurozone's IHS Markit flash composite PMI surged to 56.9 in May from 53.8 during the previous month.
The flash PMI reading was the highest seen since February 2018 and was powered by the reopening of economies across the EU region after the latest round of lockdowns. The reading even beat economists' forecast which was for a rise to 55.1 instead.
The Eurozone services PMI spiked from 50.5 in April to 55.1 during May, leading the overall PMI higher. The services sector enjoyed a surge in new business on the back of pent-up demand as businesses were allowed to resume operations after the easing of lockdowns and restrictions.
Meanwhile, the manufacturing sector saw its PMI post a slight decline from the record high reading 62.9 in April to 62.8 in May, although coming in better than the forecast of 62.5. While overall output across both sectors saw a slight dip in the pace of growth, input costs touched a record high as a result of disruptions in global supply chains.
EUR/USD has been bullish since October, but the move might have come to an end and we are seeing a slow reversal lower ahead of the ECB
5 hours ago