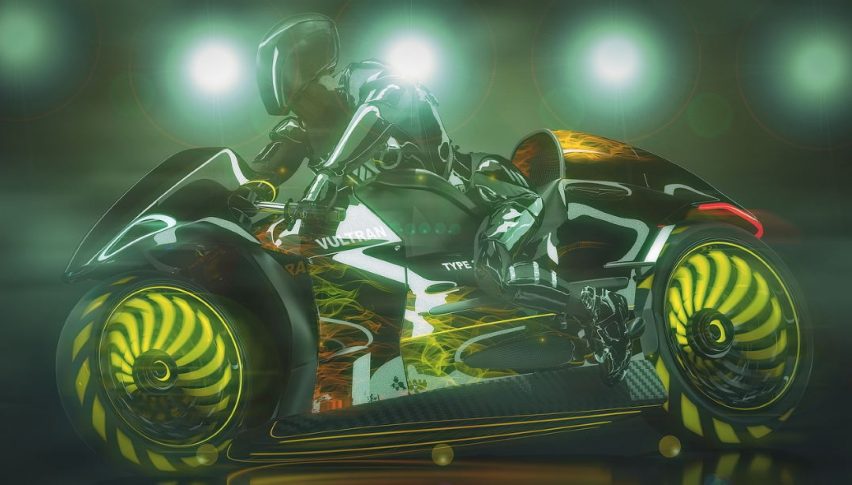 Tron (TRX) In Bearish Territory As Cryptos Rally
The crypto comeback from last week's selloff is in full swing, with Bitcoin BTC (+3.77%), Ethereum ETH (+8.04%), and Ripple XRP (6.32%) all holding on to nice gains. However, it's been a rockier road for the leading altcoins. At this hour, Tron (+8.26%) and Polkadot (+8.23) are in positive territory but still well off of monthly highs.
For Tron, prices are hanging tough near $0.08. This is below the key psyche level of $0.10 and very much in bearish territory on the daily chart.
One thing is for sure, TRX is growing. In their weekly report from Monday, Tron's executives released their current usership numbers. Below is a quick look at the highlights:
TRX blockchain height exceeded 30.34 million

TRX's current number of accounts reached 34,688,473

Total transactions on Tron reached 1.829 billion
Judging by this set of metrics, it's tough to argue that the growth of TRX is robust. But, can Tron compete with others that specialize in DeFi apps? Only time has the answer to that question.
Tron (TRX) Sluggish Beneath $0.10 
The monthly Tron chart below gives us a good look at the macro picture for the TRX/USD. Right now, prices are firm above the macro 62% retracement at $0.0733. As long as prices stay above this level, a bullish bias is warranted.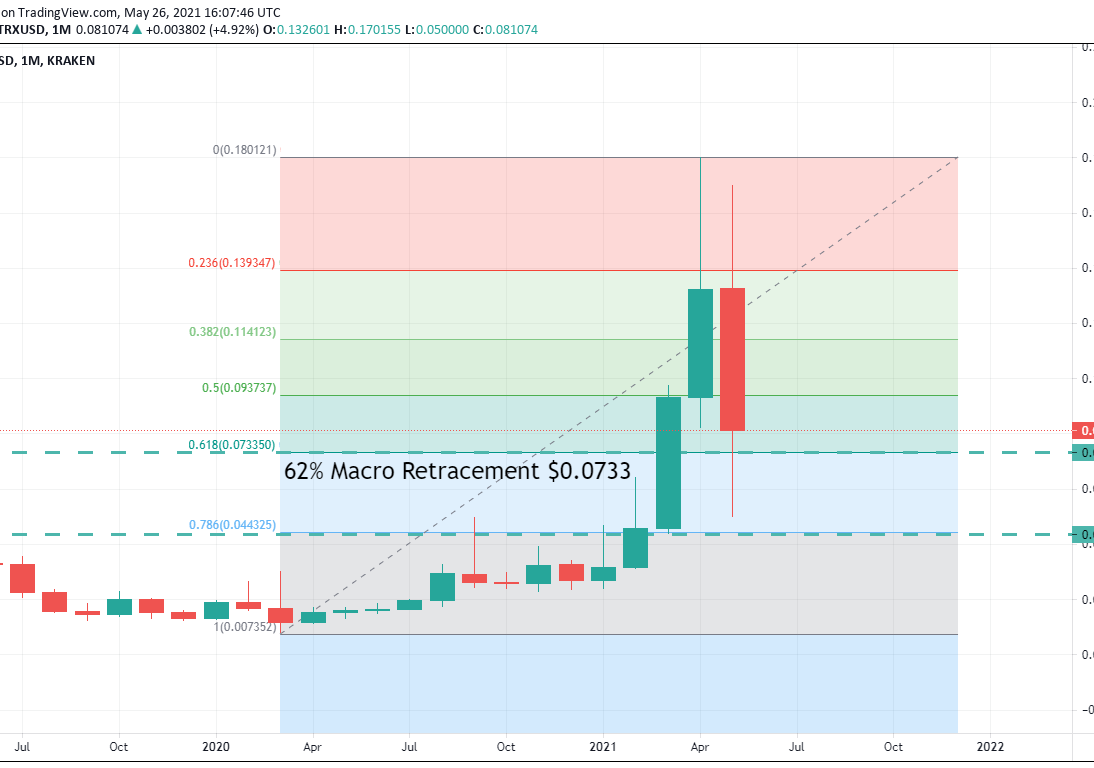 Bottom Line: If we see TRX/USD wash out May's lows, then a buying opportunity could set up for early June. Until elected, I'll have buy orders in the queue from $0.0450. With an initial stop loss at $0.0250, this trade returns $0.02 (44.4%) on a bounce from the macro 78% retracement area.