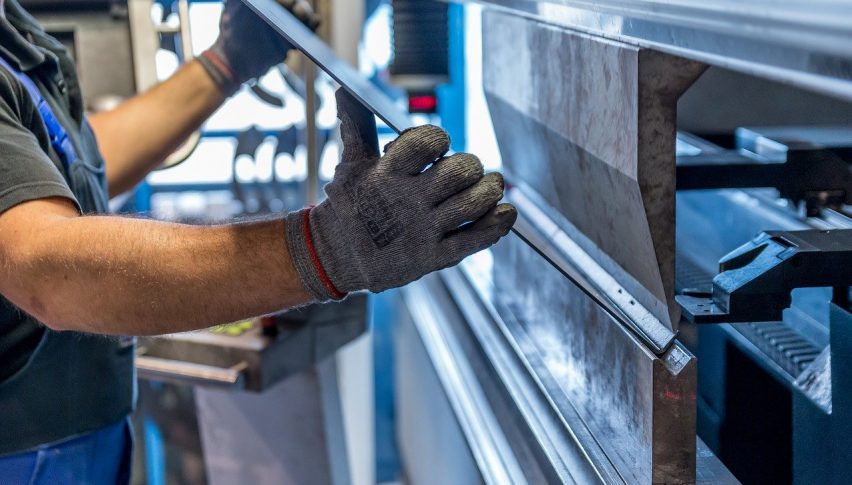 Ireland's Manufacturing Sector Sees Record Rise in Orders, Output During May
The manufacturing sector in Ireland registered the highest pace of increase in activity ever recorded during May, as the economy reopened after lockdowns and demand rebounded across Europe and the rest of the world. The AIB IHS Markit manufacturing PMI soared to 64.1 for the month of May from 60.8 in the previous month, a record high level.
The surge was driven by a record increase in new orders, backlogs as well as output; however, output prices also rose at a record pace amid global supply chain disruptions weighing on Irish manufacturers. New orders received by manufacturing firms across Ireland drove up employment activity in the sector as well, with its sub-index touching the second highest reading ever recorded.
Meanwhile, pent-up demand following the reopening of the European economy and seen in other key trade partners as well saw outstanding business also grow at a record pace. With demand soaring, Irish manufacturers hiked up their purchasing activity to the fastest rate seen in over two decades, but faced challenges owing to delays from suppliers and soaring input costs amid a global shortage of raw materials and shipping containers.
Chief economist at AIB, Oliver Mangan, notes, "Supply chains remain under severe pressure, with 60% of firms reporting even longer delivery times than in April, owing to new UK Customs arrangements, transport delays in shipping and raw materials shortages. These factors, combined with strengthening demand, saw further marked upward pressure on prices. Input prices increased at their fastest pace in ten years, while output prices rose at a series-record pace."