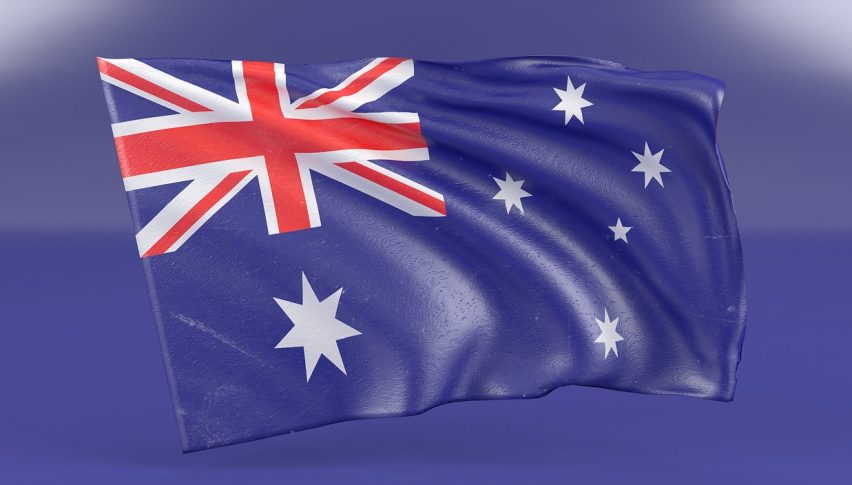 Key Levels for the AUD/USD
The AUD/USD has had a busy morning of data and so far price is sitting ninth red.
Earlier today, we saw the release of the latest retail sales data, which came out in line with expectations at 1.1%. This was also the same as the prior, however, it is worth noting that this is always a couple of months behind.
We also saw the private manufacturing PMI from China which did miss expectations. This second release appears to have helped weaken the AUD/USD a little, however, what is noticeable is that the technical levels are playing an important role.
While I have been discussing the two clear levels at 0.7700 and 0.7800, what we are now seeing is a downtrend that is holding quite strong. There is a series of lower highs that has started to form from around May 10. Lower highs suggest there is selling pressure here, which is interesting given that the USD is also quite weak at the moment.
Right now, 0.7760 is the area of most interest. A downtrend does tend to break and squeeze hard when it does. However, the descending triangle pattern is bearish. So we must watch that 0.7760 with interest. If it continues to hold, the odds of a move to the downside grow higher.
We are really seeing volatility contract in many of the major asset classes this week. While we do have the US jobs report on Friday, it also tells me that many markets are getting ready for a big move in the weeks ahead.
For the Aussie, I will be watching to see if this downtrend holds and I will remain bearish until there is a clear break.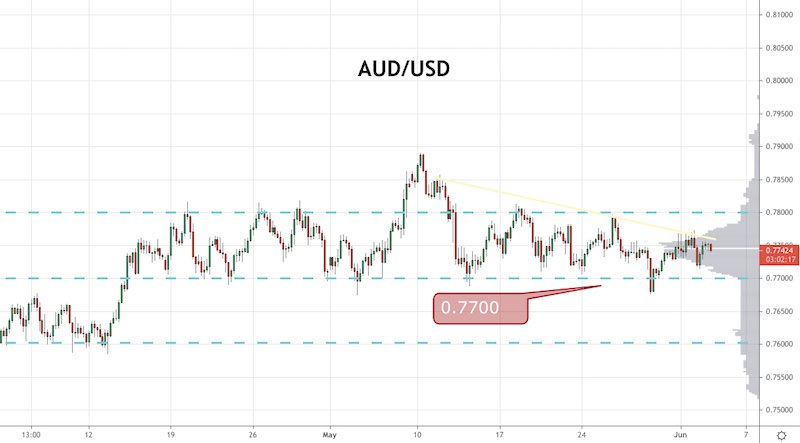 The broad-based US dollar will end this week on a bullish track amid hopes that the Fed will start tapering its bond purchases as soon as...
2 weeks ago