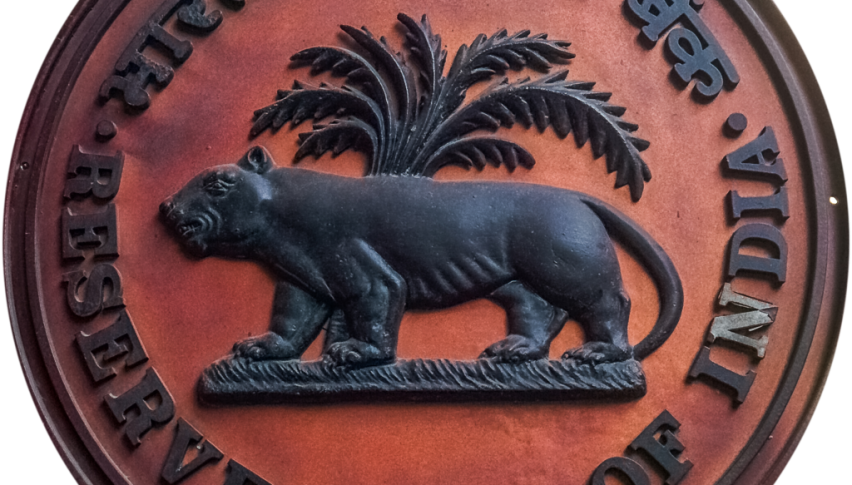 RBI Holds Monetary Policy, Rates Steady; Revises India's Growth Outlook Lower
At its latest monetary policy meeting earlier today, India's central bank – the Reserve Bank of India (RBI), held its interest rates unchanged at record low levels amid the economic uncertainty unleashed by the ongoing second wave of the pandemic. The RBI has announced that its key lending rate – the repo rate, will remain at 4% while the borrowing rate – the reverse repo rate, will stay at 3.35%, as was widely expected by the markets.
The decision was unanimous, with all six members of the MPC voting to keep the rates unchanged and the monetary policy steady as well. According to the RBI governor, Shaktikanta Das, "The MPC was of the view that at this juncture policy support from all sides is required to gain the momentum of growth that was evident in the second half of 2021 and to nurture the recovery after it has taken root."
Owing to the current crisis driven by the pandemic, the RBI has revised its growth estimates for the year lower, forecasting that the Indian economy could grow by 9.5% through the current fiscal year which began in April 2021. In the first quarter of the fiscal year, between April and June, the central bank expects the GDP to touch 18.5%, which could then ease down to 7.9%, 7.2% and 6.6% in the subsequent quarters of the fiscal year.
Following the release of the RBI's announcement, the Indian rupee is trading under pressure, falling below the key level of 73 against the US dollar. At the time of writing, USD/INR is trading around 73.02.