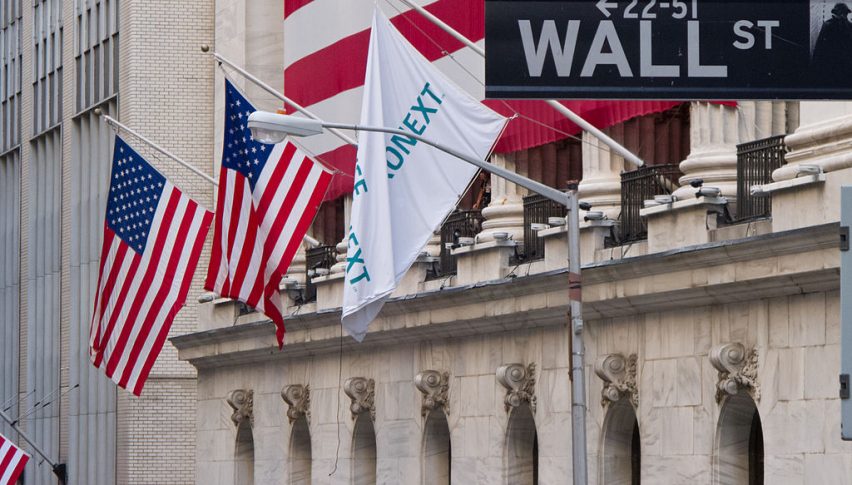 U.S. Stocks Rally Ahead Of Weekend Break
The early June rally in U.S. stocks is in full swing, with large caps leading the way higher. At the midway point of the Wall Street session, the DJIA DOW (+96), S&P 500 SPX (+26), NASDAQ (+179) are all in the green. With only a few hours left in the trading week, it appears that the first week of June will be a slightly positive one.
On the economic news front, the American labor market was on this morning's front burner. Here's a look at the highlights:
Event                                                     Actual                  Projected             Previous
Nonfarm Payrolls (May)                       559K                       650K                       278K
Unemployment Rate (May)                  5.8%                        5.9%                       6.1%
All in all, this is a solid group of labour stats from May. NFP has come in at almost twice April's figure and the Unemployment Rate has fallen under 6.0%. As we move toward the conclusion of Q2 2021, the COVID-19 jobs recovery continues to progress.
On Thursday, POTUS Joe Biden signed an executive order expanding the Trump-era Chinese company ban. The list now stands at 59 blacklisted companies, with the new entrants being related to the Aviation Industry Corporation of China and Huawei Technologies. While this isn't a huge deal to the U.S. indices, it does suggest that existing tariffs on Chinese imports are likely to stay in place for some time.
As has been the story most of the week, U.S. large-cap stocks are grinding higher. Today's robust Nonfarm payrolls figures certainly haven't hurt sentiment.
American Large-Cap Stocks Extend Gains
The Dow Jones Industrial Average (DOW) is back on the cusp of 35,000. This is a key psyche level to watch, much like $40,000 in Bitcoin BTC or $70.00 in WTI crude oil.
Overview: For now, there isn't a whole lot to say about the U.S. indices. Until we see a shift in Fed monetary policy or a resurgence of COVID-19 lockdowns, a bullish bias remains warranted. As far as monetary policy goes, the FOMC is scheduled to meet in 12 days; perhaps we'll learn more about the Fed's plans for the remainder of 2021 then.