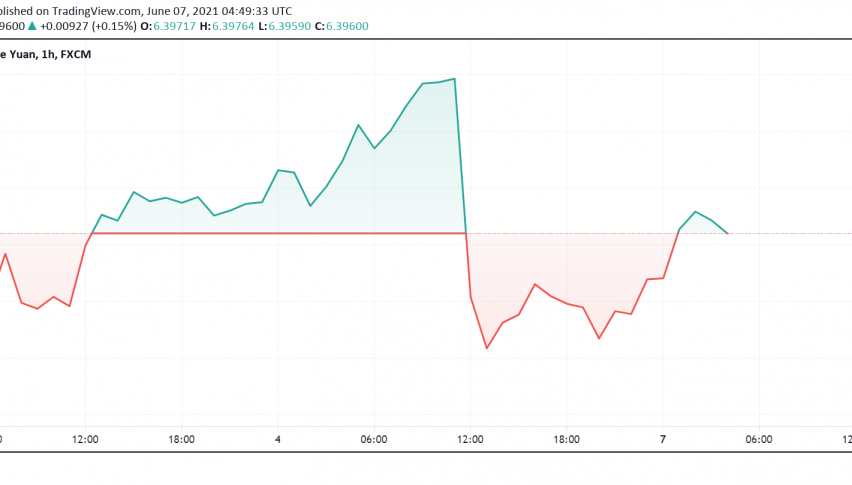 China's Trade Data Misses Expectations, Yuan Unfazed
The economic outlook for China comes under a cloud early on Monday following the release of slightly disappointing trade data, with both exports and imports coming in below forecasts. Chinese exports posted a 27.9% YoY increase during May while imports ticked 51.1% higher for the period, below economists' expectations for a rise by 32.1% and 51.5% respectively.
The world's second largest economy and one of the leaders in international trade saw its trade surplus touch $45.53 billion for the month of May. Economists had previously forecast a rise to $50.5 billion instead from April's reading of $42.86 billion.

The weak numbers indicate a potential slowdown in the pace of economic recovery across China and could be driven by the uneven pace of recovery across the globe from the ongoing coronavirus crisis. Although China was one of the first countries worldwide to contain the pandemic successfully, most of its key trade partners are still reeling under the effects of successive waves of infections.
Despite the weaker than expected trade data, the Chinese yuan has regained some of its strength against the US dollar, as markets focus more on the US NFP report keeping the greenback under pressure. At the time of writing, USD/CNH is trading at around 6.396, below the key 6.40 level.