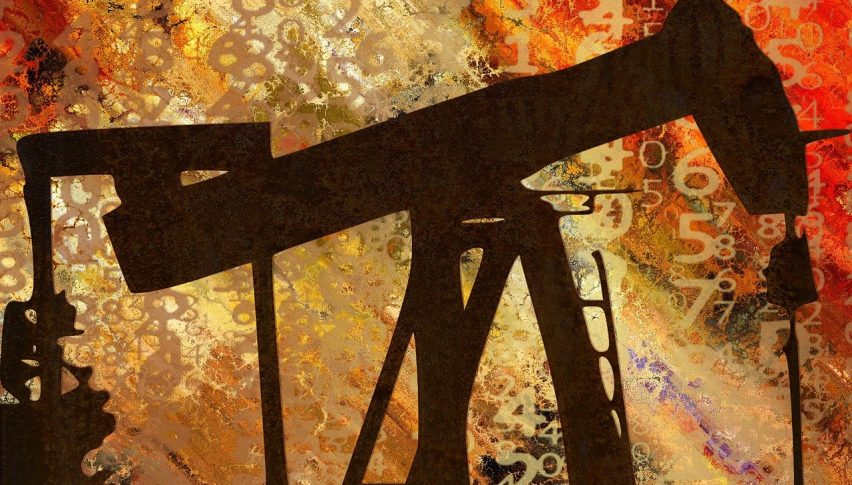 WTI Crude Oil Trades Bullish Over Hopes For Stronger Demand
WTI crude oil is starting the brand new trading week on an optimistic note, with price rising to the highest levels seen since several years over hopes of recovery in the global economy as well as oil demand. At the time of writing, WTI crude oil is trading at around $69.42 per barrel, easing lower after crossing the key $70 mark briefly for the first time in over two years.
The past couple of weeks have seen crude oil trade bullish as the US and European economies make rapid strides towards recovery after reopening and their COVID-19 vaccine rollouts pick up pace. With the summer months approaching, traders remain hopeful that oil demand could pick up significantly in the West during what is typically peak travel season as well. Analysts have also expressed hope that global oil demand recovery could outpace supply in the second half of the current year even as OPEC+ countries ease their severe production curbs.
Crude oil prices are also finding support from a slow pace of progress in discussions between Western powers and Iran on reviving the 2015 nuclear agreement. The lack of significant progress delays the possibility of lifting of sanctions against Iran's crude exports, holding back additional oil supply in markets at least for now.
In addition, a slowdown in drilling growth has helped reduce the number of oil and natural gas rigs operating across the US. The Baker Hughes oil and gas rig count dropped to 456 in the past week, lending further momentum to the uptick in oil prices.