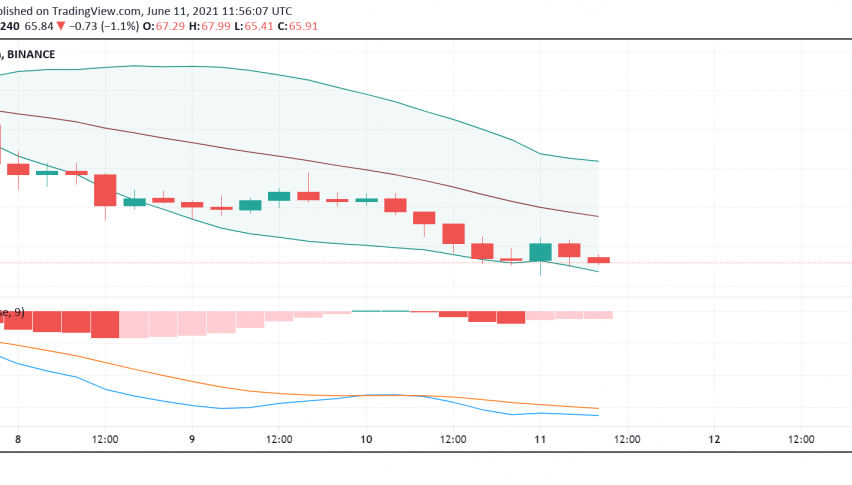 How is Internet Computer ICP Reacting to the Crypto Market Sentiment Lately?
One of the latest entrants in the crypto market, Internet Computer (ICP) has been on a downtrend for the past several sessions, losing over 40% of its value over the past week and sliding down to 16 in Coinmarketcap's crypto rankings by market capitalization. Soon after its launch a few weeks ago, this digital asset had broken into the top 10 list, but the crypto market crash and the weak sentiment appears to have increased the selling pressure on ICP lately.
Cryptocurrencies overall have been on a downtrend over the past few weeks over rising uncertainty about their regulation and governments' outlook towards them. It started with China tightening its grip on the crypto ban in May, supported by rumors that the Indian government was looking at enforcing a ban on them as well.
The latest driver of the downbeat mood among cryptocurrencies at large is the news that the Department of Justice (DOJ) successfully recovered the ransom paid to Colonial Pipeline's cyberattackers. The payment, which was made in Bitcoin, raised alarms in the crypto community as lawmakers could not get their hands on digital currencies owing to the anonymity factor.
Technical analysis points to further downtrend in Bitcoin prices, possibly all the way down to $20,000 in the near-term. On a positive note, however, some analysts feel that the current downtrends in major digital currencies is part of a consolidation at play, a necessary move after most of them soared to record highs in May.
Key Levels to Watch
At the time of writing, ICP/USDT is trading at around $65. Technical analysis of its four hour chart suggests a strong bearish bias among moving averages and the MACD indicator.
The price has broken past support levels at $90 and $77, but is still some way off from the next support level at around $40. In case investor interest in ICP builds up, we could see it head back up and try to climb above the key $100 level. However, a confirmation of a trend reversal towards bullish can only happen once buyers break above the pivot point at $113.
Cryptocurrencies were showing strong bullish pressure in the first two months of 2023, but the bullish momentum has faded
2 weeks ago