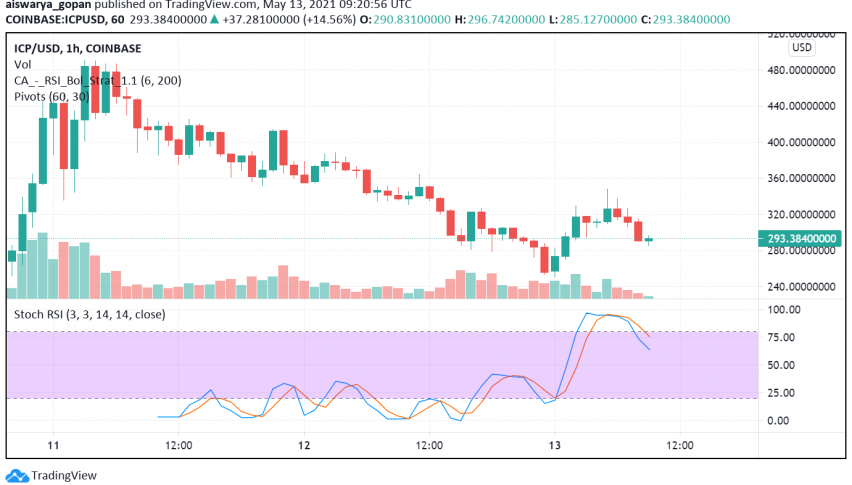 An Update on New Entrant Internet Computer Coin (ICP)
One of the hottest new launches in the world of cryptocurrencies is Internet Computer (ICP), which hit the markets on Monday and made its way ever so quickly into the top 10 cryptos by market cap. As per data on CoinMarketCap, ICP is the ninth largest cryptocurrency by market capitalization – ranking above Uniswap and Litecoin, with a value of over $36 billion.
On the very first day when it launched, it make quite an entrance, opening at a price point of $630 and a market cap of $80 billion. Leading cryptocurrency exchanges where ICP was being traded saw the price soar as high as above $730, causing its market cap to swell to $90 billion and sending Internet Computer coin to have the fourth largest market cap in the CoinMarketCap list.
The ICP network has been built by blockchain non-profit foundation DFINITY with an intention to reinvent the internet/web as we know it – heralding in an era of decentralization. The Internet Computer Protocol (ICP) – as its blockchain network is termed, promises to be the world's first blockchain to operate at internet speed and boast of unprecedented capacity.
DFINITY envisions ICP to be "the last original Layer 1 blockchain project is launching a revolutionary public network that provides a limitless environment for smart contracts that run at web speed, serve web, scale and reduce compute costs by a million times or more."
Analysis of Current Value
As promising as the intention sounds, the ICP coin saw its value plunge shortly after its launch, with ICP/USD now trading at around $2 at the time of writing, higher than its all-time low of around $250. The digital currency has lost more than 17% of its value since the previous session and its trading volume over the past day has also posted a slight drop, as its 'newness' wears off. The coin is still facing bearish pressure, as the hype around it dies down and investors await further developments to remain convinced about its value.
Cryptocurrencies were showing strong bullish pressure in the first two months of 2023, but the bullish momentum has faded
3 weeks ago